You need high performance & secure Docker hosting?
We deploy containers for users, and manage and transition application stacks from development to production environments. We host Docker on our high-performance cloud servers to ensure that the system runs at peak performance at all times.
Docker Hosting for Enterprise
Hyve specialises in hosting enterprise Docker. Our cloud platform has been bench tested and is better performing than all the public clouds. Due to our cloud using superfast HP 3Par sans and HP BladeSystem servers, we host intensive workloads on our cloud such as heavy database transactions and sites which experience high peaks.
Service
Hyve offers the best levels of service in the industry. Our engineers will become an extension of your business.
Fully Managed Docker Hosting
All our Docker hosting plans are fully managed. We'll help set up your Docker application and ensure it's setup to best practice, all security updates are installed and it's running at peak performance. We can help ensure that your Docker image can be deployed from your registry onto the Hyve cloud at a click of a button.
Compatible Software
As well as managing Docker hosting, we can also advise with a configuration of the following tools to increase productivity and speed up development releases.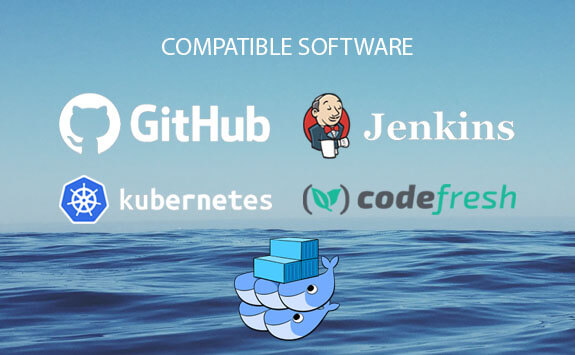 Codefresh
Build Docker images on every change in a branch or pull request and update the Docker image hosted at Hyve. Run tests on each change.
Jenkins
Automate builds and deployments with continuous delivery.
Github
Store your code repositories online and synchronise with the Hyve cloud.
Kubernetes
Hyve utilise Kubernetes to manage to cluster of Docker containers for scalability.
Docker Swarm
Docker Swarm adds clustering capabilities to turn a group of Docker engines into a single, virtual Docker engine.

We are also Docker partners and provide expert support for deploying and running the system.