What is Cloud Hosting?
A deep dive into all things cloud. The term "the cloud" is a popular, yet vague, concept that is often thrown around in C-level boardrooms. But what does it actually mean?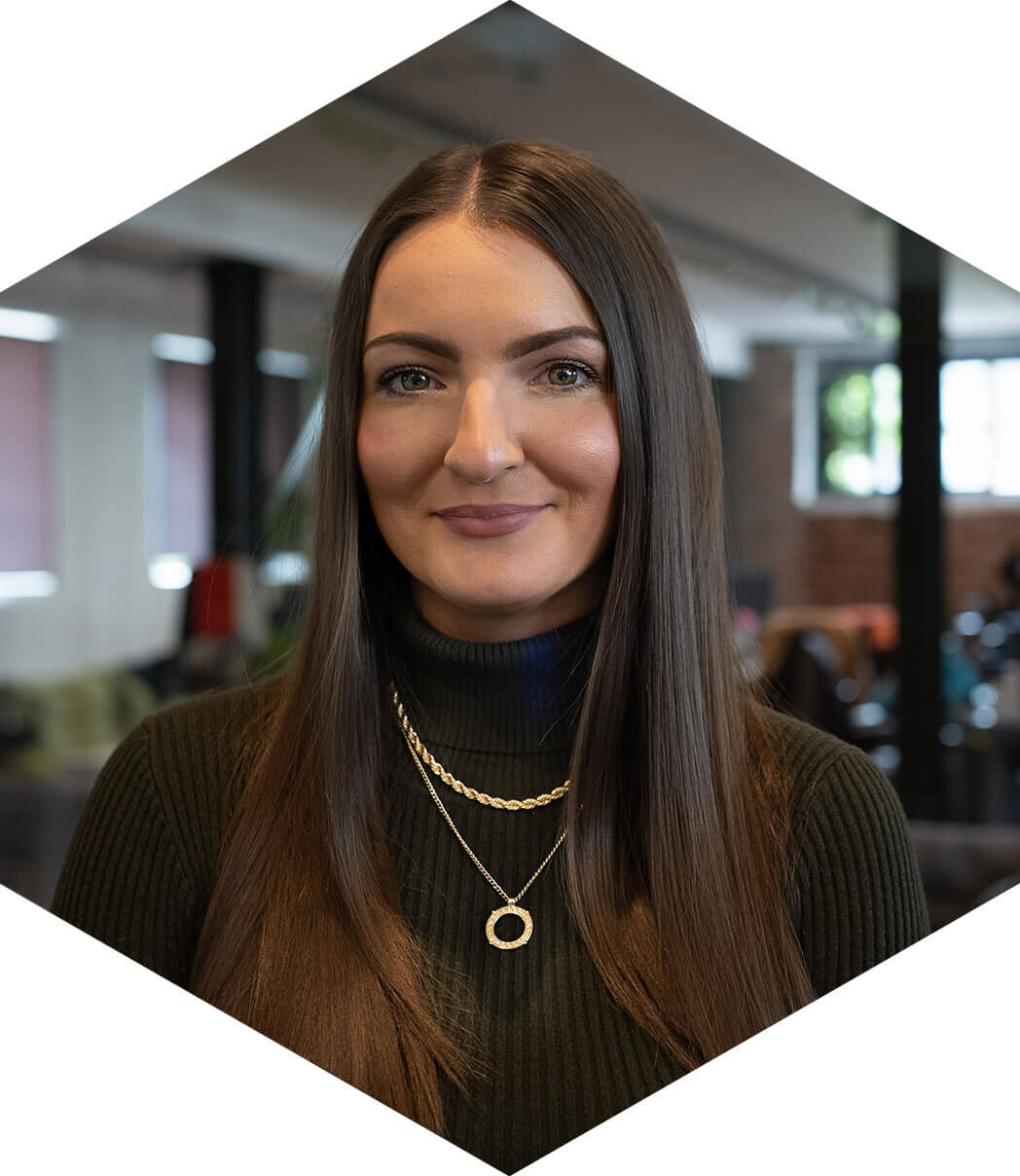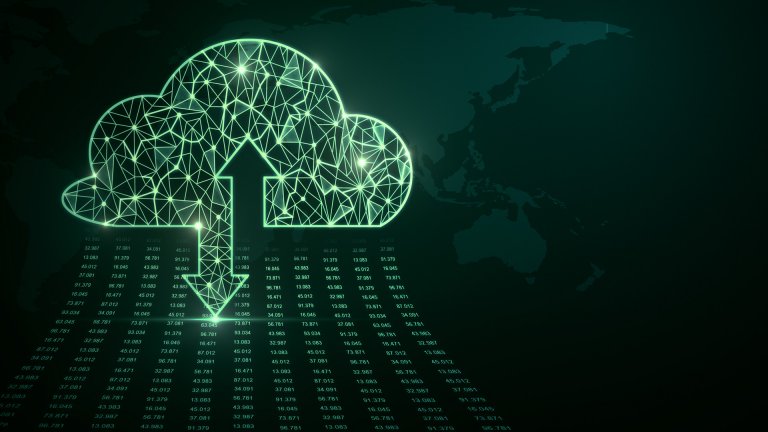 ---
Understanding the cloud
The term "the cloud" is a popular, yet vague, concept that is often thrown around in C-level boardrooms. But does it actually mean?
You've probably used it more than you think. If you draft documents in Google Docs, watch films on Netflix, use Siri or Alexa or store images on Dropbox, you're using the cloud.
Put simply, the cloud refers to any type of software or service that isn't physically located on your device, but instead runs on the internet. Any files, videos or images that you save on cloud services are actually stored on servers that belong to third party providers, which you can access from anywhere.
How does cloud hosting work?
Before the cloud existed, traditional websites and applications were hosted on single servers or shared servers in a data centre or on-site (i.e. in your office). However, since the early 2000s, businesses have been slowly waking up to the many benefits of moving data into the cloud.
Instead of having your website, application or data on a single physical server, cloud hosting uses a 'cluster' of multiple virtual servers, also called virtual machines (VMs).
What is a Hypervisor?
A dedicated server is split up using a hypervisor to create multiple virtual machines. A hypervisor is a type of lightweight operating system that is installed on the server to allow multiple VMs to run. Hypervisors make cloud-based applications available to users across a virtual environment while still allowing control over the infrastructure, applications and sensitive data. 
Virtual machines are not physical objects; they only exist virtually. The network of virtual servers tap into an underlying network of physical infrastructure in data centres and are all connected and accessible via the internet.
In essence, cloud hosting is a network of virtual servers, storage and networking made available on-demand, with potentially endless processing power. Clouds can also be networked together and be hosted in data centres all over the World.
What is a cloud service provider?
A cloud service provider usually offers infrastructure services in a utility model, where resources can be adjusted depending on your requirements. Customers can boot up, shut down, upgrade and downgrade the virtual servers on-demand.
For example, if your website sees a large spike in traffic, more resources can be added. Similarly, if you see a lull in traffic, fewer resources will be accessed, making it a cost-effective solution.
The cloud-hosting model is a cheaper alternative to a traditional dedicated server model that requires companies to build and manage their own servers – which can be a costly capital and operating expense.
Who should use cloud hosting?
In short, anyone and everyone who has a digital footprint or operating system. IT professionals and business owners should think about cloud hosting when looking to have business access anywhere, improve business agility and accommodate the demand for planned growth in a cost-effective way.
If a website is mission-critical, meaning that the company cannot function without it, then cloud hosting is a good idea – e.g. e-commerce stores or high-traffic sites.
For example, imagine you needed to create a website for a new food delivery business. The data (transactions, delivery addresses, financial information etc.) and computing power to keep the website up and running has to be physically stored somewhere. Without the cloud, you would need to purchase a server, install the right software, learn how to manage your server and ensure your website is secure and accessible at all times.
For anyone without very specific expertise, this could cost thousands in money and even more in your time. That's where cloud hosting can help – you can simply pay a hosting provider to house your data and ensure it is safe and available to your customers at all times, without the headache of running the infrastructure yourself.
As cloud hosting makes it easy to scale, it makes it appealing to news outlets and ticketing websites who expect traffic surges or large numbers of clicks on their posts. Streaming giant Netflix has to meet huge spikes in demand as well as times of lower activity, so cloud hosting enables it to scale up or down as and when it needs. Similarly, social networking sites such as Facebook and Instagram rely on cloud hosting to adjust to constantly varying levels of traffic.
What is the difference between Public vs. Private cloud?
Before the cloud, when you hosted your website or application on a single server, you had the choice of a shared server (sharing the machine with others) or a dedicated server (an individual machine specifically for you). Cloud hosting operates in a similar way.
Public cloud is the equivalent of a shared server, where the hardware is shared with several other virtualized sites, meaning the cost is also lower. Unlike traditional shared servers, you do not share disk space, processing power, or anything else with anyone else – you simply share the racks in the data centres.
With private cloud, however, you don't share infrastructure with anyone else, which comes with a higher cost, but offers greater security and control. With no hardware shared and the entire virtualized resource sitting behind your own firewall, private cloud is well suited to those who consider data security important. 
What are the benefits of the cloud?
Reliability
If all of the data and compute of your website are stored on one machine in your office and a disaster happens such as a fire or theft, your site will vanish. With cloud hosting, high uptime is built into its structure – if your site is shared between a network of interconnected machines, then when one goes offline, the others can pick up the slack and keep your site online.
Security
Cloud data centres are highly secure buildings with multiple security measures in place, including 24-hour monitoring, fingerprint locks, ID card scanners, security camera, armed guards etc. Cloud providers take cybersecurity seriously, constantly updating security measures including patching, firewalls, web application firewalls, DDoS defence systems, VPNs, vulnerability scanning and much more. In addition, data stored in the cloud is usually encrypted, making it very difficult for hackers to gain access to, or make any sense of your information
Scalability
The beauty of cloud hosting is that it can be responsive to demand, meaning you only pay for the resources you use. Such resources can be easily scaled up or down depending on your needs; if you are expecting extra traffic, you can scale up your resources to cater for the spike (e.g. eCommerce over the Black Friday weekend). Without the constraints of a physical server, cloud hosting is a cost-effective and greener way to run your website or application as you are only using the server resources you actually require. Therefore, by streamlining your data and resource use, you are creating less of an environmental impact.
Versatility
Cloud hosting is also incredibly versatile, with most hosting providers building individual services that are entirely bespoke to the specific needs of the customer. With cloud hosting providers, you are able to specify the exact space, architecture, processing power, operating system and security that you need for your cloud set-up.
Performance
Cloud hosting allows for easier load balancing between multiple server environments, which puts much less strain on a single server's resources. This results in lightning-fast speeds and increased traffic capacity.
What is a Hyperscale Cloud?
With a combined market share of 58%, it is no secret that the cloud market is heavily dominated by three big players in the industry – Amazon, Microsoft, and Google. 
When infrastructure is provided on such a large scale, it is referred to as "Hyperscale Cloud". This model uses a huge network of servers to cope with high levels of throughput, performance and spikes in demand.
Advances in Artificial Intelligence (AI) and Machine Learning have accelerated the growth of the hyperscale cloud market, with huge pressure on businesses to keep up with ever-growing demands for complex computing tasks. 
However, many organisations will often start with the false premise that they can simply "lift and shift" their on-premises infrastructure and move it over to a hyperscale public cloud. The reality is that cloud migration and ongoing management are complex tasks, so unless you have a team of technical experts in-house, managed cloud hosting could be beneficial. 
What is managed cloud hosting?
As cloud platforms continue to become more complex, many companies are left wondering where to begin.
A managed service provider, like us, can work with you all the way through your journey to the cloud, from understanding your business challenges, to selecting the right cloud solution to use, and also architecting, deploying and managing the setup.
Management of security, infrastructure and maintenance also falls with the provider, leaving you the time and resources to focus on your business.
Hyve not only offer this on our own fully managed cloud platforms, but we also act as a partner to provide management on public clouds such as AWS and Azure.
Hyve case study
Broadlight is a DevOps and cloud consultancy, operating at the cutting edge of the digital transformation industry.
As Broadlight has grown, demands on their hosting infrastructure have increased, but the company found themselves unable to scale effectively with their previous hosting provider. The Broadlight website is now live on Hyve's managed private cloud, and is scaled to give the flexibility and performance levels they were looking for. Read more here.
The future of cloud hosting
Cloud has produced a completely new world of jobs, services and applications, with almost every significant innovation such as artificial intelligence, AR/VR and IoT heavily relying on it.
With many industries now depending on this technology to innovate and grow – from storing digital health records to analysing the earth's tectonic plate movements – cloud computing is becoming the backbone of modern society.
If you'd like to talk to one of our cloud hosting experts about how to get the most from your hosting why not give us a call on 0800 6122524 or email sales@hyve.com