What is the difference between Hybrid Cloud and Multi-Cloud?
Although they sound similar, hybrid cloud and multi-cloud are innately different. But what are the differences and what is best for your business?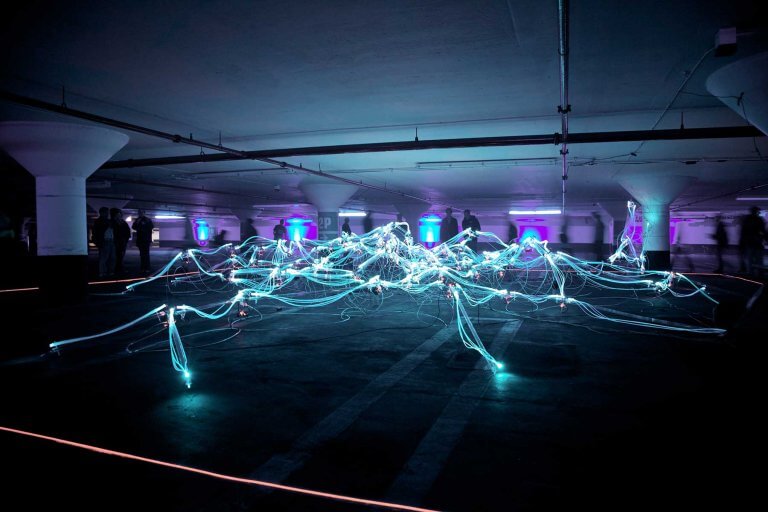 In today's digitally dominated economy, the advantages of cloud computing spread far and wide, providing organisations with a clear competitive advantage. Operating efficient and cost-effective IT infrastructure is an important determinant of business success. But which strategy is best to suit your organisation and customer needs? 
In an attempt to help you answer this question, let's take a deep dive into the world of multi-cloud and hybrid cloud. Before we compare the two cloud computing approaches, let us break them down.
What is Hybrid Cloud?
Put simply, hybrid cloud refers to a mixed IT Infrastructure that combines public and private cloud. Hybrid cloud connects and unifies traditional on-premise infrastructure, public cloud environments and private cloud services in one environment, working towards one common goal.
How does Hybrid cloud work?
Network connectivity: The different types of infrastructure used in the hybrid cloud are connected to each other through a public or private network. A strong connection is vital for the hybrid cloud setup to be running, otherwise the organisation is essentially running several clouds in parallel with each other. Connectivity can be achieved using a VPN, WAN or LAN.
Synchronised data: Data will be integrated across the on-premise infrastructure and private and public cloud. Some organisations managing large data loads may need to put an additional technical solution in place to keep data consistently updated.
Management: Hybrid cloud is usually managed by the provider or one encompassing tool. Managing the infrastructure together avoids the complication of catering to each cloud type requiring different APIs or SLAs.
Benefits of Hybrid Cloud
Flexibility:

Hybrid cloud provides users with a distinct advantage of flexibility. Organisations that set up a hybrid cloud can migrate workloads to and from traditional infrastructure and a vendor's public environment whenever necessary. This allows users to work on various sources of data in differing environments, adjusting their infrastructure accordingly. 

Cost-efficiency:

The most prominent advantage of hybrid cloud is cost-efficiency. Hybrid cloud allows users to choose to run workloads in whichever environment whenever needed, allowing businesses to have full control of costs by only deploying financial resources when needed. 

Security and resilience:

Hybrid cloud offers incredibly high levels of security. You can store sensitive data on your private cloud or on-premise where there is single-tenant access. This provides businesses with a distinct level of security as businesses can run sensitive workloads in a completely separate environment.

Scalability:

Hybrid cloud offers more resource options and room for scaling than single public or private cloud environments. This makes it easier to provide, deploy and ultimately scale resources to meet increased demand in traffic. When demand spikes and capacity is reached on private infrastructure, an organisation can quickly transition to a public cloud environment.

Streamlined:

Hybrid cloud is a great solution for businesses that need to easily migrate to and from different computing environments. The different cloud solutions work in conjunction with each other, making business operations much more streamlined.
Why would you use a hybrid cloud solution? 
Public and private cloud environments have their own distinct set of uses, however, due to the mixed nature of hybrid cloud, hybrid cloud solutions can be beneficial to businesses in several ways. These include: 
Digital transformation:

Hybrid cloud allows companies with mixed data, application and operating systems to migrate their IT infrastructure to the cloud whilst also retaining some on-premise control and applications. Adopting new technologies that make everyday tasks more efficient or effective keeps your business relevant and ahead of the curve.

Development and testing:

Hybrid cloud provides businesses with a cost-effective option to test applications instead of setting up dedicated on-premise or private cloud infrastructure. 

Data processing:

Hybrid cloud gives a company the option to use scalable public cloud services to run periodic analytical queries on privately stored data.

Changeable workloads:

Hybrid cloud is perfect for businesses with dynamic or highly changeable workloads. 
What is Multi-Cloud?
In comparison, a multi-cloud solution is an approach that consists of more than one cloud service, for example SaaS, PaaS and IaaS, often from multiple providers which prevents vendor lock-in. This solution can be made up of public or private clouds, where the different clouds are often used for entirely separate purposes.
Why would you use a Multi-Cloud solution?
Maximise the potential of each cloud:

To optimise workloads in the cloud based on variables including speed, performance, reliability, geographic location, security and compliance requirements. Cloud providers constantly invest in product innovation. Multi-cloud allows you to leverage new technologies as they enter the market without limiting the variety of options to a single provider.

Avoid vendor lock-in:

A multi-cloud system enables rapid and flexible building anywhere. You are not confined to a single cloud provider when using a multi-cloud strategy. You can pick the option that best satisfies your company's requirements while reducing the cost, interoperability, and data problems that can occur when you rely too heavily on one cloud. 

Cost-efficiency and flexibility:

Your IT expenditure can be reduced by using multi-cloud environments, as well as giving you the freedom to choose from a variety of cloud vendors and allows you to scale up or down depending on your requirements.

Security and regulatory compliance:

No matter the service, vendor, or environment, a multi-cloud approach allows you to deploy and scale workloads while also implementing security policies and compliance technologies consistently across all of your workloads. 

Reliability and redundancy:

The risk of downtime is reduced as an outage in one cloud won't necessarily impact services in other clouds. If one cloud goes down, requests can be re-routed to another cloud that is ready to go.
What is the difference between Multi-Cloud and Hybrid Cloud? 
Hybrid cloud and multi-cloud models may appear similar on the surface and are often mistakenly interchanged, however, there are structural differences between the two cloud models which demonstrate that the models are innately different. 
A multi-cloud approach refers to the presence of more than one cloud deployment of the same type of cloud system, whether this is public or private, and sourced from several different vendors. In comparison, hybrid cloud refers to the availability of multiple deployment types (public, private, or on-premise).

A hybrid cloud model allows businesses to simultaneously deploy workloads in private environments and public clouds, easily transferring data between the two as requirements and costs change. Hybrid cloud also allows legacy applications to operate on local on-premise servers, but still include them as part of the business' overall hosted platform.

A

multi-cloud

approach could involve two or more public or private cloud providers or environments. This provides businesses with the capability to scale up their virtual infrastructure for different applications, databases, or operating systems, but it is innately different from a hybrid cloud model. 

It is important to note that you can't have both approaches at the same time. The cloud will either be interconnected – hybrid cloud, or separate – multi-cloud. In a marketplace that is dominated by businesses' digital presence, having multiple cloud deployments, whether this both public and private, is becoming more common across enterprises as they seek to balance security and performance whilst ensuring costs stay at a minimum.
Why do businesses need multiple clouds?
Businesses today are required to balance several different elements in the running of their day-to-day IT infrastructure. From ever-changing customer demand, traffic levels and data processing requirements, IT departments are facing a continued battle. So why would a business need multiple or hybrid clouds? 
Downtime:

In the age where businesses have a contingency plan for almost every aspect of the company, hybrid cloud and multi-cloud environments help protect businesses from the effects of a critical outage or spikes in demand for certain services. Having a hybrid or multi-cloud environment allows businesses to always have an available and easily scalable solution. 

Flexibility:

Arguably, the number one demand for businesses today is flexibility. It is important to remember that no single cloud can do everything. A business may find the perfect solution for a single aspect of their business, but in the age where an IT infrastructure has to continuously adapt, a hybrid or multi-cloud allows businesses to run several different workloads at the same time on a number of different clouds. 

Capacity:

A hybrid cloud or multi-cloud environment lets you allocate public or private cloud resources for short-term projects, at a lower cost than if you use your own on-premise infrastructure. This provides the user with the capability to increase or decrease capacity in line with market demands, allowing businesses the ability to have a firm hold on their IT spend while ensuring an effective solution.
What is right for you?
Not everything has to be in a single cloud environment, which is why for many forward-thinking companies, having a multi or hybrid cloud is becoming increasingly popular. 
Whilst both of these forms of cloud computing are similar on the surface, there are distinct differences that businesses need to understand before investing. Before you deploy any type of cloud infrastructure, it is highly recommended to develop a form of cloud strategy to map out the successful transition of applications, databases, and much more. 
How can Hyve help?
Hyve can provide your business with an extensive and dedicated hybrid cloud solution, developed to meet the exact needs of your business. Hyve's hybrid cloud offers the security and control of a private setup, with the flexibility and cost savings of our managed cloud (a multi-tenant solution). 
If you would like to discuss how to improve your hybrid or multi-cloud strategy, contact a member of our sales team today on 0800 6122524 or email sales@hyve.com.
Insights related to Blog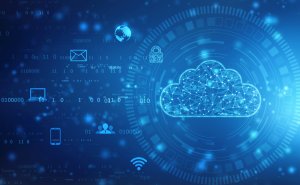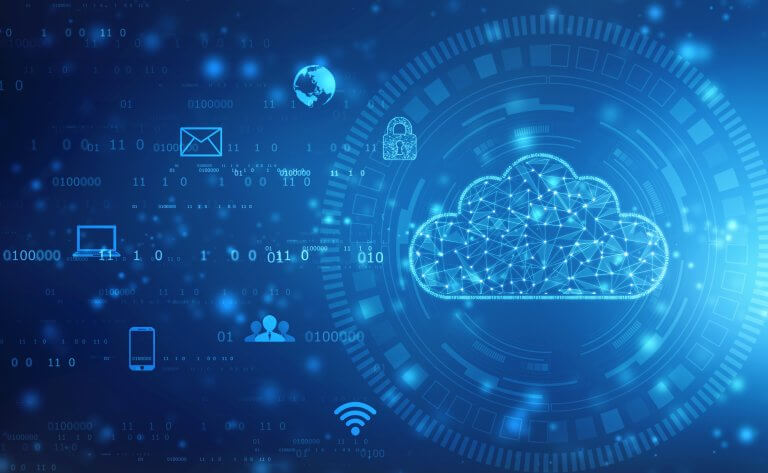 Technical debt is a phrase frequently used in relation to IT infrastructure. In this article, we explore what technical debt is, how it can…
Read our insight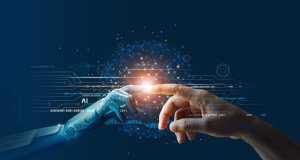 AI chatbots are increasingly becoming the default for customer support. We explore why the human touch cannot be replaced when it comes to premium…
Read our insight