Hybrid Cloud
Hyve's Hybrid Cloud set up can be a combination of on-premise, Private Cloud and Managed Cloud services, working together in tandem. Hybrid Cloud provides your business with the security and control of a Private Cloud and the flexibility and cost savings of Public Cloud. Additionally, any legacy applications or localised data on your premises will be part of your overall platform.
Hyve's Hybrid Cloud also offers businesses enhanced flexibility and extended data deployment options. All backed by our Extra Mile support and management.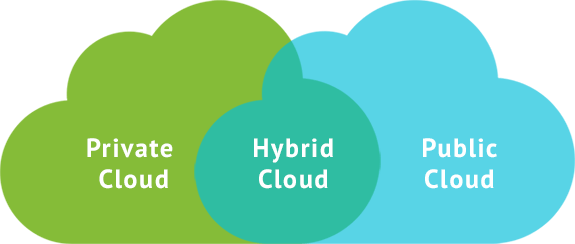 Features of Hybrid Cloud
Scalable
By moving as many non-sensitive elements to the Public Cloud, Hybrid Cloud delivers scalability whilst reducing demand on the Private Cloud.
Cost Efficient
Public Cloud can offer great cost savings compared to a Private set up. Hybrid Clouds will use Public Cloud for as many business functions as possible whilst keeping sensitive data and operations secure in the Private Cloud.
Secure
Hyve's Hybrid Cloud set ups are based in the UK, meaning that your data is secured and protected.
Flexible
Hybrid Cloud provides your business with security and control, along with the addition of scale and reduced pricing.
Our Service
We offer a managed Hybrid Cloud set up for customers. We can also accommodate any legacy applications or highly sensitive data that needs to remain on premises.
Benefits of Hybrid Cloud
Hyve deploys the best hardware available. Our decision to invest so heavily in hardware means that we can offer you the fastest and most robust equipment.
This not only means that every aspect of your platform is faster (Disk, RAM and CPU I/O beats our competition like for like), but also that we are able to offer industry-leading SLAs.
Our team of certified engineers go above and beyond what you would expect from a technical support team, giving you peace of mind for your business.
Hardware will eventually fail, and the time it takes your host to replace your hardware is critically important for your business.
Hyve has invested in HPE BladeSystems, 3PAR SANs, enterprise-grade VMware and fibre connectivity as standard. This allows us to offer what we believe is the only 20 minute hardware replacement SLA in the world. This is backed with a 100% network uptime SLA and our overall 99.999% uptime.
Success Stories - Baxter & Bailey
Hyve are 100% carbon neutral. We use carbon offsetting to balance out the release of carbon dioxide from our offices and infrastructure.