There is no doubt that the pandemic is fast-tracking digital transformation and cloud adoption for businesses across the globe. But whilst migrating to the cloud is the first step, managing a complex cloud environment can be a much more difficult task.

What is an unmanaged cloud?
An unmanaged cloud provides the core cloud services but with a 'do it yourself' model. The customer rents access to the infrastructure, but they are responsible for running it as well as all the tools and applications that run on top of it.

Some examples of unmanaged clouds are AWS and Azure. A lot of unmanaged clouds have a pay-as-you-go pricing model, which can be appealing as a way to avoid wasting resources and money. However, using an unmanaged cloud does mean that you require an expert in-house IT team in order to manage the cloud, which can be expensive.
What is a managed cloud?
With a managed cloud, the hosting provider acts as an extension of your IT team, removing the need for an in-house team.
Using a managed cloud provider means that you will have a team of expert engineers at your disposal to implement a tailor-made cloud solution. Cloud design, configuration, storage and networking are all managed for you by the provider, as well as having a predictable billing model each month.

Managed hosting providers take away the worry of keeping your cloud environment running efficiently, as well as monitoring your platform for cyber threats and any potential security issues.
Hyve's managed cloud
Hyve takes on the management of your cloud environment, helping with all stages of the process including designing and planning your cloud infrastructure, migration, and ongoing monitoring and management. We proactively monitor your cloud and manage it up to the application layer, saving you time and money.
Reliability
On our high-availability VMware cloud, we guarantee 99.999% uptime SLA as well as 100% power and network uptime SLA. We also offer a 20-minute hardware replacement SLA for any faulty hardware.
Scalability
Sudden traffic spikes without the correct scalability can cause a system to fail. With a managed cloud you can rest assured that your hosting provider will be monitoring traffic 24/7/365, and will scale out your cloud platform as and when it is required.
Control costs
Having a managed cloud provider removes the need for an in-house IT team. Hiring and training staff is expensive, so a managed cloud is a great way to reduce expenses. If you use an unmanaged cloud without the correct expertise in place to manage it, costs can easily spin out of control, leaving you with a large bill at the end of the month.
Reduce risk
Using a managed provider helps to reduce risks to your business and prepares you for any potential pitfalls. Managed providers will be experts in all areas of cloud hosting and cybersecurity, and will be able to assist with any custom or complex solutions.
24/7 support
With a managed hosting provider you will have a team of expert engineers dedicated to your business. They will proactively monitor your cloud platform and be available to assist you 24/7/365.
Managed v unmanaged
Managing a cloud platform whether that is Public or Private Cloud can seem relatively simple, but for a cloud platform with a variety of services and applications to run, it can be surprisingly complex to manage.

Although an unmanaged cloud often seems like the cheaper option, issues are likely to occur along the way that need to be resolved by an expert. Having a dedicated team of in-house IT experts working 24/7 is costly, and without this, your cloud platform could be at risk. Managed providers become an extension of your business and provide you with all you need for your business to succeed.

Some customers also choose to retain some in-house engineers to do frontline support or work on specific projects, but our technical support team fill any IT skills gaps.
Managed Public Cloud
However, if you prefer the setup of a public cloud, Hyve can offer a management layer for AWS, Google and Azure clouds. Our expert engineers can work with your business to create a deployment or migration plan and add the management layer on top, helping you optimise your public cloud platform without needing an in-house IT team.
If you would like to discuss Hyve's Managed Cloud or having a management layer for Public Cloud, get in touch with our sales team today 0800 612 2524.
Insights related to Blog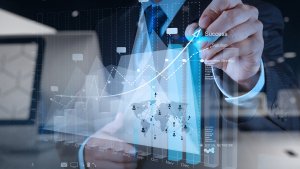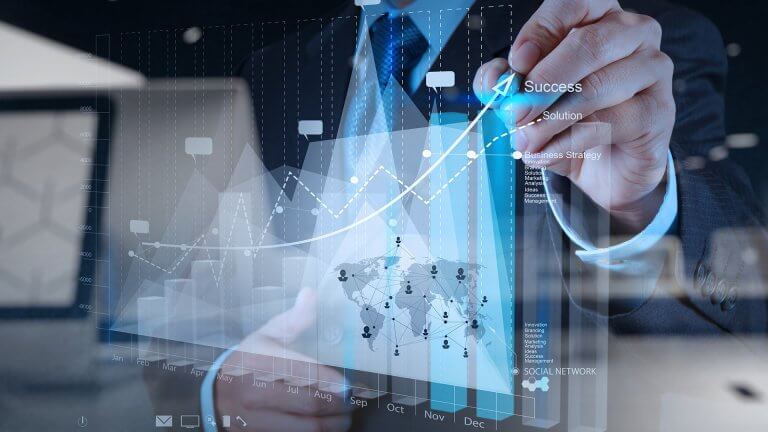 In today's digital world, choosing the right technology stack holds enough weight to make or break a business. 
Read our insight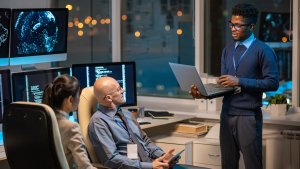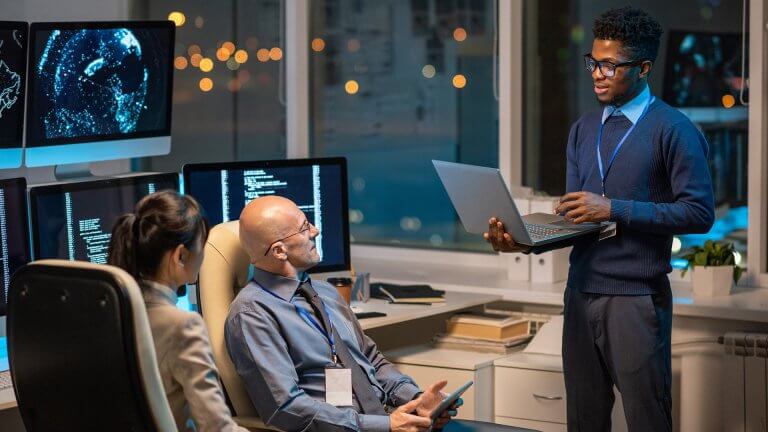 This year's Cybersecurity Awareness Month theme is titled "see yourself in cyber" and revolves around adding the human element to cybersecurity. But should this…
Read our insight