WhatsApp fatigue
We are living in an always-on world. The likelihood is, you're either reading this article on your phone, or it is somewhere within arm's reach, demanding your attention with social media updates, emails, or the worst culprit of all – WhatsApp notifications. 
With 1.5 billion global users and 29 million messages sent every minute, WhatsApp is one of the most popular messaging apps in the world. It's quick to load, has end-to-end encryption by default and is easy to use – the result of which is that there is likely a group chat made for every aspect of your life, causing potentially hundreds of notifications per day, all competing for your time and attention. 
But with evidence to suggest social media and digital apps like WhatsApp are contributing factors in the rise of mental health issues, are people becoming tired of a digital world that never sleeps?
Always-on world
Especially in this lockdown era of digital-only interaction, group chats have become hubs of continuous activity. Whilst for some, these regular interactions with friends, family and even colleagues are curbing feelings of boredom, loneliness or anxiety, for others, it is exactly the opposite. 
Have you ever looked at that little red notification on your phone and felt a sense of dread? Does the increasing number of unread messages leave you wondering how you'll have time to read and reply to every group chat, or even how your reply will be interpreted by others? Mindset & Marketing Coach, Isabella Venour, comments,
"Unlike a face-to-face conversation, when communicating digitally, it's not often clear how one is expected to behave – How often to comment? Are you replying quickly enough? Have you shown enough sympathy with the right emoji? You often don't hear someone's tone of voice, see facial expressions or body language and this can give rise to misinterpretation."
The unwritten social contract
In a world of instant communications, we have grown to expect immediate access to information through technology. But it seems this has extended to an unwritten social contract, suggesting we should also provide a near-instant response to messages.
With blue ticks informing users that a message has been read, if the social contract is broken and you don't receive an instant reply, it can lead to feelings of anxiety and discomfort. Is this person ignoring you? What have you done to upset them? Are you not important enough to warrant a reply?
Think about this scenario in an offline situation. Imagine saying something to someone face-to-face, and they deliberately ignore you – how would you feel? Yet the question is, should the rules of physical communication translate into the digital realm? Perhaps we need to establish a new social contract altogether for online communications.
_____ has left the chat
We've all been added into countless WhatsApp groups over the years – the Tenerife 2018 chat, the work chat, family chats, chats with school friends you haven't seen in years – the list goes on. But how do you leave, or become 'invisible' without looking rude or uninterested?
Even more so now, whilst the world works remotely, we are in constant contact with co-workers via WhatsApp, and have no excuse for not replying as everyone knows we are at home.
Here's a few coping mechanisms you can use to turn the noise down…
Disable notifications for the app
This way, you will continue to get the messages in the background, but won't be constantly reminded of them on your home screen – out of sight, out of mind!
Turn off read-receipts
Get rid of your blue-tick anxiety and turn off your read-receipts. Not knowing whether someone has read your message, and them not knowing whether you have read theirs may seem unsettling at first, but it can also be liberating.
Disable background data and revoke app permissions
This will 'kill' WhatsApp without uninstalling it, but you will still get messages as soon as you open the app – putting you in control.
Ration your use of the app
Digital detox consultant, Martin Talks, suggests only participating in any WhatsApp group once a day and not first thing in the morning or last thing at night. He says, "Keep your technology out of the bedroom altogether to prevent you from checking your smartphone and finding yourself sucked down the rabbit hole of scary coronavirus stories.
Whatsapp Zero
Many WhatsApp groups are made for temporary purposes – dinner plans, a surprise birthday party etc. Once the event has been set up or has happened, the group is disregarded but still lingers in your chat list. Archive your unused chats for a more peaceful, less anxiety-inducing messaging experience.
How to avoid WhatsApp fatigue at work…
Blurring the boundaries
Much of our time spent 'communicating' can actually be seen as a form of procrastination or meaningless filler, with people on average opening WhatsApp every 40 minutes and sending 55 messages a day.
When it comes to balancing home and work life using digital apps, it seems that WhatsApp is often used as a catchall, leading to increased overlap and interruption between our real life and our online life.
We live in a world where we view each other's highlight reel online rather than a true portrayal of our real lives. We want to show our friends and followers that we are 'living the dream' and can find it hard to switch off, in an always-on society. Suzy Reading, a Psychologist specialising in wellbeing and stress management, commented,
"There is no 'off button' to work with emails pinging at all hours and personal time infringed with team WhatsApp groups. Boundaries have been blurred and it's incredibly difficult to disentangle ourselves from the busyness and to give ourselves permission to stop and replenish."
Looking after your digital wellbeing
Whilst mobile messaging and connecting on social media platforms can have many advantages, they come with their burdens too – whether it's causing unnecessary distractions and counter-productivity or causing feelings of panic and anxiety. 
Remember to take some time out, and look after your mental wellbeing, whether it's using the tips provided above, doing some physical exercise or keeping in contact with friends (try calling rather than messaging!).
How do you deal with WhatsApp fatigue? Let us know your thoughts @hyve!
Insights related to Blog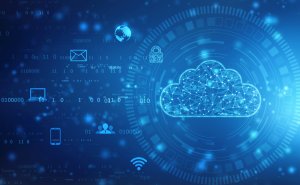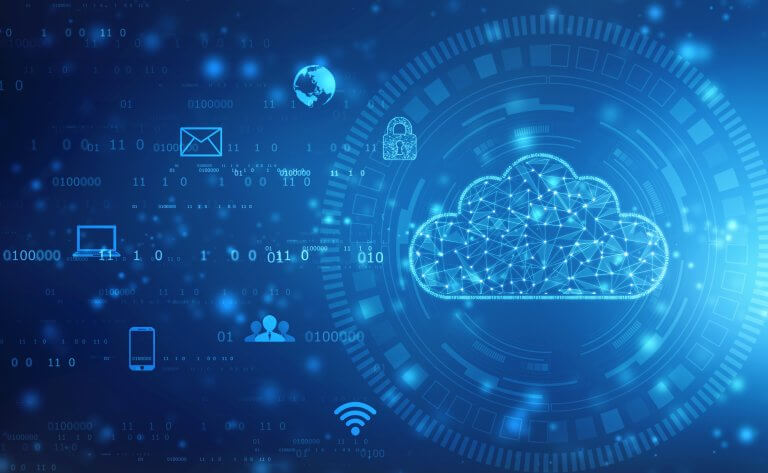 Technical debt is a phrase frequently used in relation to IT infrastructure. In this article, we explore what technical debt is, how it can…
Read our insight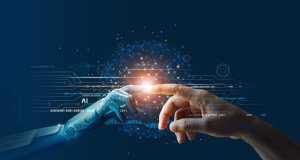 AI chatbots are increasingly becoming the default for customer support. We explore why the human touch cannot be replaced when it comes to premium…
Read our insight