Hyve Managed Hosting takes home Best Cloud Support Provider at the Computing Cloud Excellence Awards 2021
The Brighton-based hosting provider wants more companies to recognise the need for a human-led approach to customer service in the cloud industry as they win "Best Cloud Support Provider".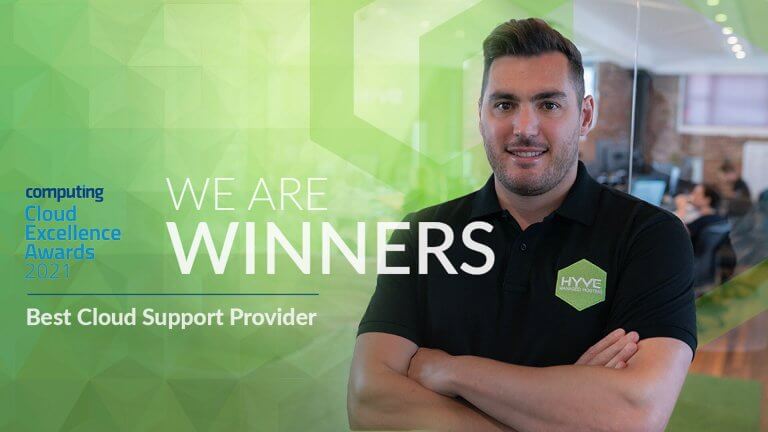 Brighton, United Kingdom, October 4th 2021
Hyve Managed Hosting has won Best Cloud Support Provider at the Computing Cloud Excellence Awards 2021, which took place at the Montcalm in Marble Arch, London. 
The CCE awards recognise the very best of the UK's cloud industry, from the most innovative and compelling products and vendors to the top use cases.
The UK's leading managed hosting provider, Hyve, has continually positioned customer service as its biggest differentiator against competitors, ensuring that every customer has direct access to a designated technical support team 24/7/365. 
A major part of Hyve's approach to customer service comes in the form of real-human interaction – as opposed to a heavy reliance on automated messaging services that alienate companies from direct interactions with customers. 
By taking a proactive and communicative approach to its customers, Hyve has achieved customer satisfaction and retention rates that are significantly above the industry average. This includes a user to tech ratio of 25:1 compared with an industry average of 200:1, contributing to a very successful, low customer churn rate of just 2% – considerably lower than the 7% average. 
"We don't believe that automation works when it comes to customer service; people want to speak to people, and that's where we really excel. In our experience, customers feel far-safer entrusting their business-critical data with our services when they have direct access to real experts as required. It means that in the middle of the night, if there are any problems with their applications, our team is on-hand to fix them", said Jake Madders, Co-director of Hyve.  

Continuing, "We're incredibly proud to win Best Cloud Support Provider at the Computing Cloud Excellence awards, something that's indicative of our customer-centric vision. I want to see more industries realise the value of a personal, human-led approach to customer service, in a time where automation continues to grow at unprecedented rates".   
Understanding customers in a rapidly expanding market
According to Market Research Future (MRFR), the global web hosting service market is estimated to rise to a $76 billion valuation by 2023 – a staggering expansion in usage that will require a renewed focus on the ways customers are using hosting services. 
Effectively implementing customer feedback into managed hosting services will be key to navigating the rapidly growing market, ensuring that hosting meets the needs of new companies and industries. Hyve Managed Hosting has been measuring its own client satisfaction with an NPS (Net Promoter Score) rating, which currently sits at an impressive +96, while using that data to directly inform decision making and improve customer care. 
"Customisation is also a part of the Hyve customer experience. The team works to serve as an extension of its clients' businesses while keeping prices affordable. A lot of customers come to us after getting burned by public cloud vendors, where they have to pay so much for the management layer and don't necessarily get the level of service they expect," Jon Lucas, Co-founder of Hyve, said. "We offer the management and infrastructure for a lot less. We're cost-effective but also very much involved".
About Hyve Managed Hosting
Hyve is a UK based, fully managed hosting company with a passion for technology. Utilising a small company ethos, Hyve focuses on extraordinary support and management services, becoming an extension of your business. PCI-DSS, ISO27001/27017/9001 certified and G-Cloud 12 accredited, Hyve also adheres to the NCSC (GCHQ) NIS Directive, is Cyber Essentials Plus certified, and advises the government on cybersecurity threat information as part of CiSP.
Insights related to Press releases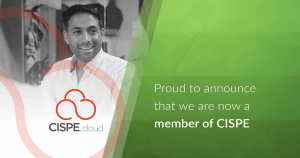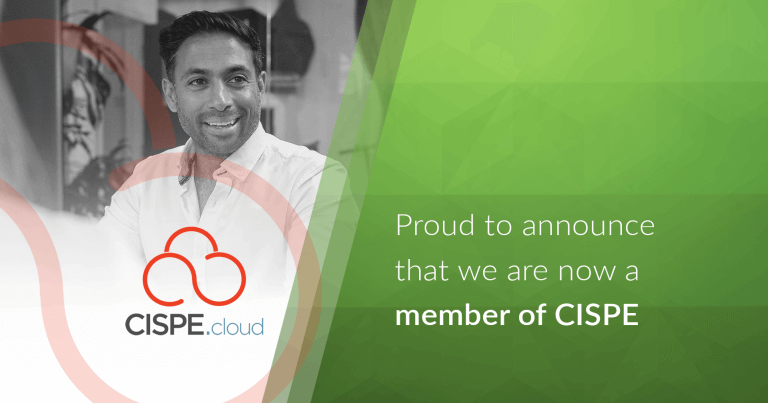 Hyve Managed Hosting has today announced it is the first UK-based company to become a member of CISPE – the association representing the interests…
Read our insight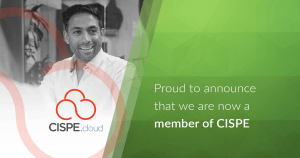 Hyve is proud to announce that we are now members of CISPE – one of the most influential associations representing the interests of cloud…
Read our insight