Colocation vs. Cloud Hosting
What are the key differences and which solution is best for your business?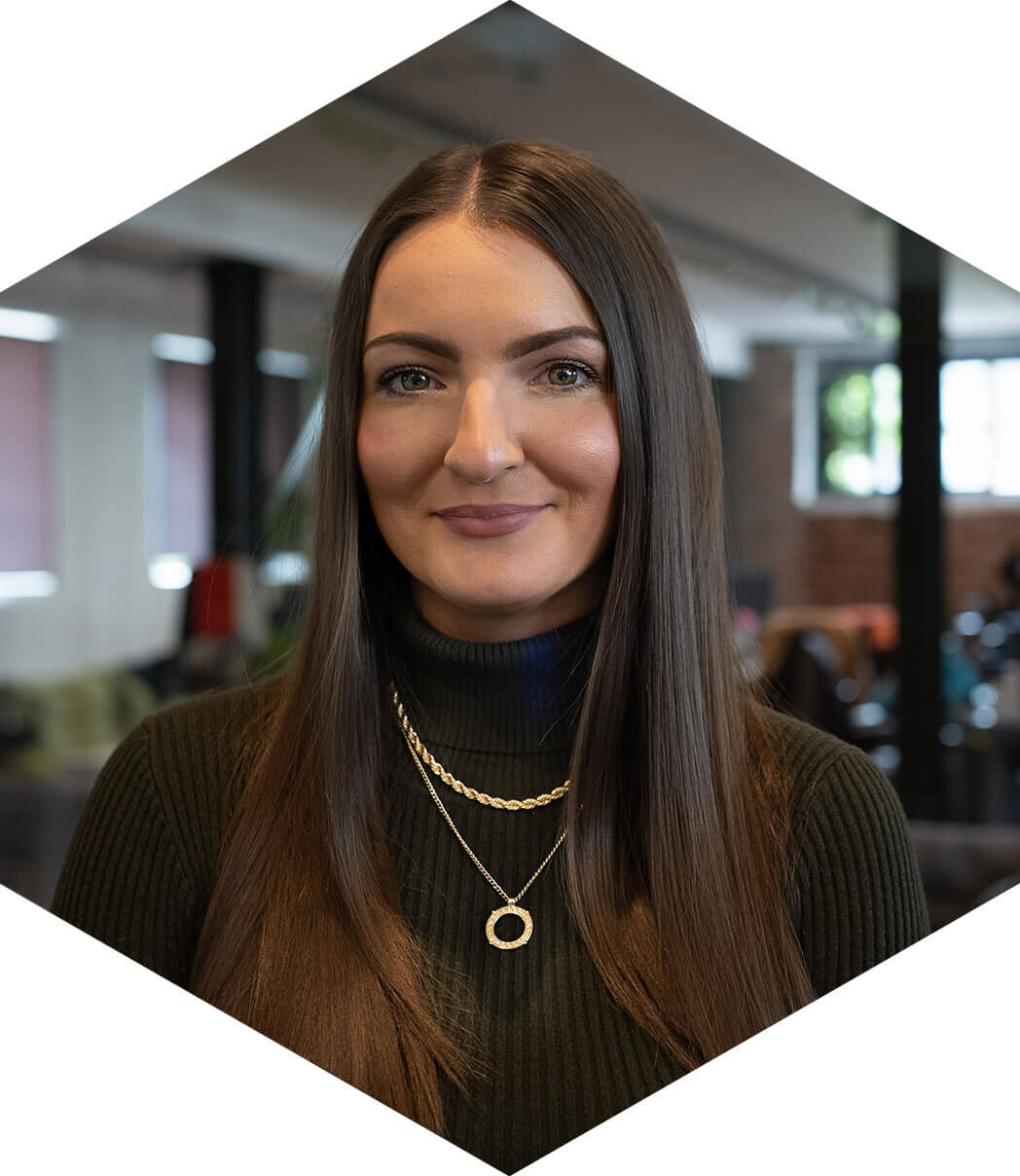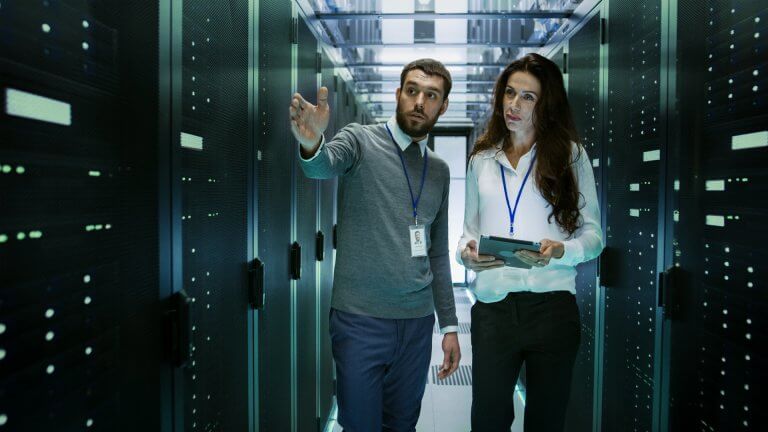 Thanks to the disruptions created by the global pandemic, a plethora of digital transformation projects have been turbo-charged by businesses in every sector over the past couple of years. If these turbulent times have taught us anything, it's that having an effective IT infrastructure is vital to long-term business success.
With businesses under pressure to increase the efficiency of their current infrastructure whilst maintaining a high level of service, the question of cloud or colocation comes into play. While they are not mutually exclusive options, it's important to know the difference.
What is colocation?
Colocation allows businesses to rent physical space to house their own hardware in a third-party data centre, instead of keeping servers on-premise.
Often, organisations have already made significant investments in their physical IT infrastructure – in the form of hard disks, servers and other resources. But the problem with storing and maintaining this equipment on-premise is the huge power and cooling requirements that come with it – and the associated costs.
When a company colocates, it places its own equipment in a third-party data centre and is therefore only responsible for the setting up, configuration, and maintenance of its servers. Usually, for a monthly fee, the data centre will provide you with the floor space (which can include or exclude racks), network connectivity, power, cooling and security.
What is cloud hosting?
While colocation is an obvious choice for companies who have put a lot of capital expenditure into IT infrastructure, it isn't an ideal solution for those who haven't already made that investment. That's where cloud hosting comes in. 
Put simply, cloud hosting is a service provided by a third-party host, where an organisation migrates its data and applications from its own physical servers into a cloud providers' virtualised servers. The day-to-day management of storage, servers and networks is then handed over to the cloud provider, freeing up internal IT departments to focus on other priorities.
Advantages of colocation

Cost-effective


Running an established IT infrastructure on-site can be an extremely costly process. Moving away from managing IT services in-house and outsourcing to a data centre has been proven to be an effective method to manage IT spending and lower the total cost of ownership (TCO) for the business. Colocation provides businesses with a comprehensive plan, often for a fixed rolling fee, that encompasses support, security, redundancy, and connectivity all-in-one while cutting the cost of utility bills, infrastructure and physical space.

Scalability
Much of the value of colocation rests with the customisation and flexibility of the solution on offer. When a business decides to colocate in a data centre, they only have to pay for what they require at that current moment, however, this does not mean there is no room for manoeuvre. Every colocation facility has the flexibility to expand, this subsequently means that businesses have the ability to grow or expand into their space in line with ever-changing business needs and customer demands.
State-of-the-art facilities
Data centres offer high availability and uptime, with redundant power supplies and emergency generators to keep data centres up and running at all times. Colocation providers act as a gateway to true network superhighways, providing an extensive choice of connectivity options from multiple providers. They also offer improved bandwidth and lower latency, compared to hosting your own infrastructure on-premise.
Disaster Recovery
Colocation also allows you to implement a disaster recovery plan and back up your mission-critical data to another data centre. Disasters can occur at any time, and if your IT infrastructure is kept on-premise, data could be lost or destroyed. Backing up your data to a separate data centre location ensures that in the event of a disaster, your mission-critical applications will remain up and running.
Advantages of cloud hosting

Lower entry cost
Businesses looking to expand their IT resources beyond servers in their own office can access the cloud using an OpEx model, compared to the CapEx model of buying physical hardware. With most cloud providers offering "pay-as-you-go" models, customers also only pay for the resources they actually use and can scale up or down depending on their business needs.
Flexibility


Since the cloud isn't a physical space, it's far more flexible than a traditional IT infrastructure. The beauty of cloud hosting is that it can be responsive to demand, meaning you only pay for the resources you use. Such resources can be easily scaled up or down; if you are expecting extra traffic, you can scale up your resources to cater for the spike or if an organisation needs to increase its capacity to develop a new application or store more data, it can simply contact it's cloud provider to increase resources.

A greener approach
Without the constraints of a physical server, cloud hosting is a cost-effective and greener way to run your website or application as you are only using the server resources you actually require. Therefore, by streamlining your data and resource use, you are creating less of an environmental impact.
Reliability
If all of the data and compute of your website are stored on one machine in your office and a disaster happens such as a fire or theft, your site will vanish. With cloud hosting, high uptime is built into its structure – if your site is shared between a network of interconnected machines, then when one goes offline, the others can pick up the slack and keep your site online.
Colocation Vs. Cloud
Functionality
Functionality is the main distinction between colocation and the cloud; where a colocation facility operates as a data centre that rents floor space to an organisation, a cloud enables users within an organisation to act as tenants.
Cost
Colocation presents a much higher upfront cost compared to a cloud-based solution, due to the hardware that must be purchased by the customer instead of migrating data to a cloud server. However, with the pricing structure of public cloud services, the costs can become very expensive very quickly due to spikes in demand and bandwidth charges. A private cloud is a good alternative as it is often offered on a fixed billing model.
Responsibility
With the cloud, servers are owned by the cloud provider with data being managed virtually, whereas, with colocation, servers are not owned by the facility, rather the business that is leasing the space. Choosing a colocation solution means you are responsible for maintaining and replacing equipment over time. With a cloud-based solution, all updates and management are handled by the provider, meaning you don't have to worry about it.
Management
Colocation facilities are also multi-tenant, but unlike a public or private cloud, colocation facilities don't offer managed services to their tenants. Instead, the tenants only lease floor space or rack space in the colocation facility. It's entirely up to the tenant to decide what they do with that leased space.
Shared resources
Where cloud providers offer shared public resources virtually, colocation offers shared space within a data centre, but the reserved within the racks are cages are not shared – they are dedicated to the organisations that own them. The only shared resources in a colocation facility are power, cooling and security systems. 
Which is best for your business?
Both the cloud and colocation offer businesses different ways to store and manage their data. But while a colocation or cloud solution alone may be ideal for many companies, it's important to note that these approaches to IT infrastructure are not mutually exclusive. When implemented within a robust data centre environment, using a combination of the two in a hybrid or multi-cloud environment allows organisations to benefit from the best of both worlds.
While it is thought that colocation can provide more robust security measures, it lacks the cloud's versatility. Colocation solutions can be a good fit for businesses requiring a high degree of control of their hardware and the workloads hosted on it, whereas the cloud can be better suited to organisations who perhaps don't have as much expertise in-house and would rather a third party handle such tasks.
Not sure which solution best fits your business needs? Get in touch with our cloud experts today on 08006122524 or email sales@hyve.com for a free consultation.
Insights related to Blog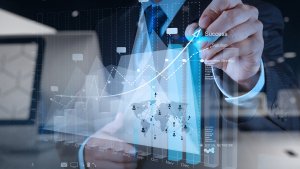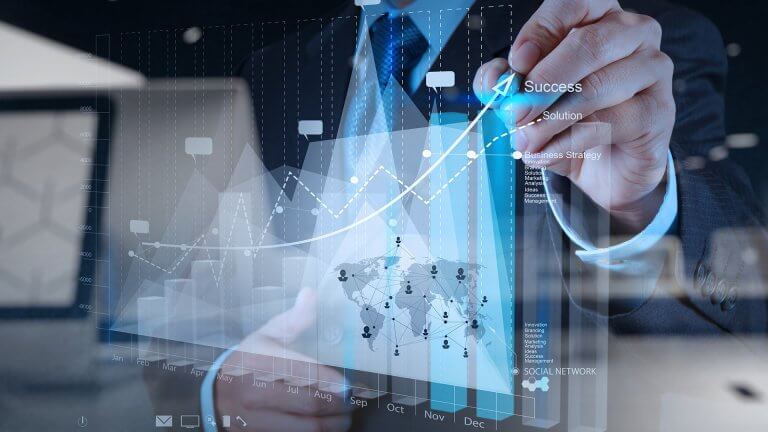 In today's digital world, choosing the right technology stack holds enough weight to make or break a business. 
Read our insight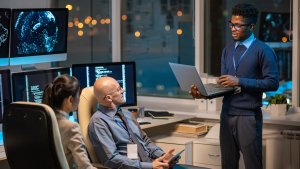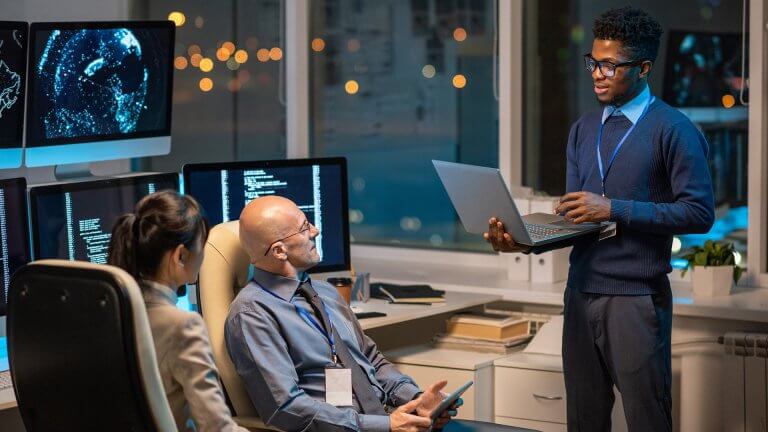 This year's Cybersecurity Awareness Month theme is titled "see yourself in cyber" and revolves around adding the human element to cybersecurity. But should this…
Read our insight