Hyve Managed Hosting officially named a 2022 UK's Best Workplaces™ in Tech
Their work hard, play hard culture is just one of the reasons why employees at Hyve Managed hosting believe it is a great place to work!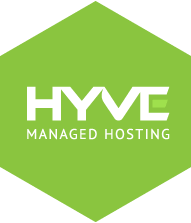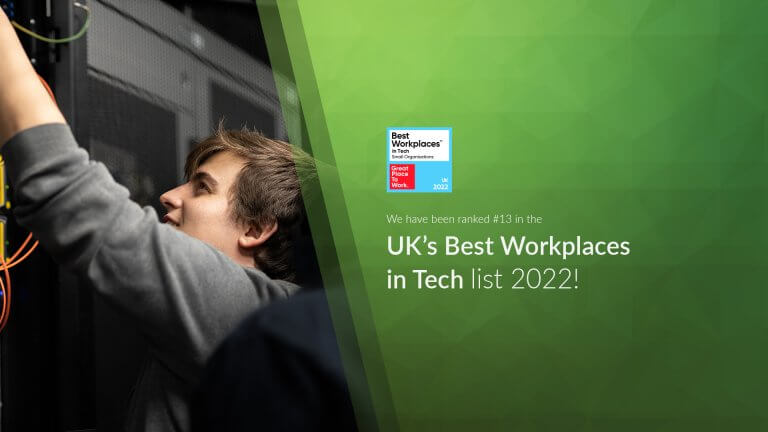 Brighton, 28th September 2022 – The 2022 UK's Best Workplaces™ in Tech list was launched this morning by Great Place to Work® UK, recognising Hyve Managed Hosting among 140 ranked organisations. 
Hyve Managed Hosting came 13th out of the UK tech companies with fewer than 50 employees, confirming that the company is a great workplace for all, where all employees are able to reach their full human potential and progress their careers in technology, no matter who they are or what they do.
Brighton-based Hyve Managed Hosting has been building its working culture since its foundation in 2001, to ensure employees are genuinely thrilled to be a part of the company. The company received 100% positive statements in community, camaraderie, and hospitality; this recognition shows that employees are proud of what they do and enjoy working both for the company and in the industry, cementing the cloud services company's place among the UK's top tech workplaces. The accolade will also help drive Hyve's plans to expand its operations in Brighton, where it hopes to create up to 100 new jobs over the next five years.
Other areas of excellence for Hyve Managed Hosting included Justice (99% positive), Team (99% positive) and Collaboration (97% positive), and 100% of employees agreed that:
"People here are treated fairly regardless of their race"

"I am able to take time off from work when I think it's necessary"

"When you join the company, you are made to feel welcome"

"This is a fun place to work"

"People here are treated fairly regardless of their sexual orientation"
Jon Lucas, director and co-founder of Hyve Managed Hosting said:

"We're thrilled to have been recognised once again as a great place to work, especially in the ultra-competitive tech category. We are committed to building an equitable, inclusive and fun working culture at Hyve, and we're delighted that employees agree that these efforts are paying off. It's also great to get some recognition for employment opportunities in technology outside of major cities. We recently demonstrated our long-term commitment to Brighton through the relocation to our amazing new offices and hope that current and future employees will see this and be proud of our place in the South Coast's tech scene."
 As Benedict Gautrey, Managing Director of Great Place to Work® UK, explains:

"Now in its fifth year, our 2022 list showcases the largest collection of Best WorkplacesTM in Tech that the UK has ever recognised.

These results are based on what employees working in the technology industry have anonymously reported to us about their workplace experience. In a fast and ever-evolving industry, these organisations are at the forefront of ensuring employees have the right environment to thrive, they are focused on providing positive work experiences, they value diversity, differences and better ways of doing things and, importantly, are investing in effective leadership to ensure continuous growth.

A huge congratulations to Hyve Managed Hosting for making one of our most prestigious lists."
About Hyve Managed Hosting
Hyve is a UK-based, fully managed hosting provider with a passion for exceptional customer service. Adopting a customer-centric approach, Hyve delivers a range of hosting services, from mission-critical private cloud and managed cloud, to colocation and security services. Hyve's engineers become an extension of any business, excelling in tailor-made solutions and centralised management. To find out more, visit https://www.hyve.com  
About Great Place to Work®  
Great Place to Work® is the global authority on workplace culture, helping organisations to create exceptional, high-performing workplaces where employees feel trusted and valued. The UK's Best Workplaces™ for Tech list enables these outstanding organisations to celebrate their achievements, build their employer brand, and inspire others to take action. For more information, visit www.greatplacetowork.co.uk. 
Insights related to Press releases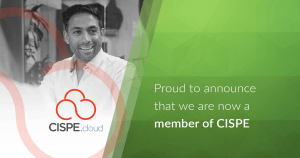 Hyve is proud to announce that we are now members of CISPE – one of the most influential associations representing the interests of cloud…
Read our insight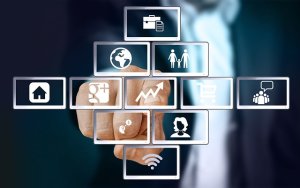 Why should CFO's be concerned that their IT infrastructure can't handle high-traffic events and how can cloud scalability dampen worries?
Read our insight