Hyve & Remarkable Black Friday Press Release
Bespoke cloud architecture helps Remarkable handle the 5000 customers visiting its customers' sites every second on Black Friday; eliminates virtual queuing.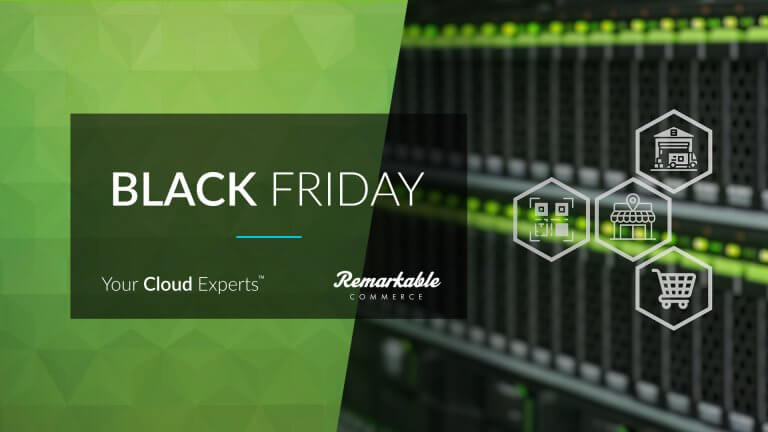 London, UK, 21st November 2023
Remarkable Commerce, a leading eCommerce platform, has revealed how global cloud hosting provider Hyve Managed Hosting has equipped it with a powerful, custom private cloud solution to help manage spikes in customer traffic and deliver a seamless, uninterrupted experience during the Black Friday sales frenzy.
Remarkable Commerce creates bespoke, high-performance eCommerce platforms for retail customers, including Ben Sherman, Moss Bros and M&Co. Being able to scale its cloud-based architecture for customers while they encounter heavy, unpredictable traffic on Black Friday and quickly rectifying issues before they lead to downtime are crucial to the business' success.
Before partnering with Hyve, Remarkable had to add new dedicated servers to cope with the spike in traffic on Black Friday each year. This had huge cost and resource implications and made scalability a weeks' long challenge. If downtime occurred, the company had to wait for long periods to speak to engineers. The negative impact on Remarkable's customers was significant, with some of them losing up to 10,000 orders a day due to cloud downtime, hefty delays, and potential customers stuck in long, virtual queues.
To effectively manage the surge in customer traffic during peak retail periods like Black Friday, Remarkable Commerce switched to a bespoke Hyve private cloud solution. Hyve virtualised Remarkable's infrastructure, allowing it to dynamically scale its cloud resources up and down before, during, and after periods of heavy traffic. New virtual servers are dynamically added to support big increases in visitors and then removed again once the volume of website visitors begins to decrease in the days and weeks after Black Friday.
The hosting company also collaborates with Remarkable directly to regularly perform stress tests in the run up to Black Friday for accurate resource planning. Hyve is actively engaged around-the-clock in monitoring the servers, even after resource levels have been increased. In setting alert thresholds for the servers, if Remarkable Commerce's website encounters an unprecedented surge in traffic, Hyve can proactively allocate additional resources, while the cloud setup gives Remarkable full visibility of performance, helping them to accurately plan ahead.
There is a direct correlation between site speed and conversion rate in eCommerce. Last year, despite a 43% increase in new users on Black Friday compared to 2021, Hyve's cloud solution and round-the-clock engineer support allowed Remarkable to dynamically scale resources and instantly rectify any unexpected issues. Together with Hyve, Remarkable completely eliminated virtual queues for its customers, leading to an 89% increase in successful transactions on Black Friday compared to the three weeks before the annual retail event.
Bradlie Houldsworth, sales and strategy director at Remarkable Commerce, said:
"Our high-performance commerce platforms enable mid-sized retailers to compete on a level playing field with larger rivals – but only if our cloud solution can handle similar amounts of traffic during their busiest and most lucrative periods. Hyve's cloud technology gives us the confidence to scale our resources to meet demand and, most importantly, it gives our clients peace of mind that they can focus on driving an unlimited amount of marketing traffic to their online storefronts without spending time worrying about it crippling under pressure."
Jake Madders, co-founder and director of Hyve Managed Hosting, added:
"We specialise in creating bespoke cloud solutions that work for our clients, whatever they need. We know how important it is that Remarkable and its own customers experience zero downtime during one of the busiest days of the year in eCommerce. We'll always be on hand to work with them closely and make sure their cloud solution scales as they do."
About Remarkable Commerce
Trusted by many leading UK retailers, Remarkable Commerce offer an endlessly customisable and highly scalable, bespoke eCommerce platform. Designed for ambitious retailers to 'grow into', our platform allows for your own development roadmap and unlimited configurations, and we have a unique commercial model. Making it easy to put unique digital solutions at the heart of your retail customer experience. Visit Remarkable for more info.
About Hyve Managed Hosting
Hyve is a global, fully managed hosting provider with a passion for exceptional customer service. Adopting a customer-centric approach, Hyve delivers a range of hosting services, from mission-critical private cloud and managed cloud to colocation and security services. Hyve's engineers become an extension of any business, excelling in tailor-made solutions and centralised management. To find out more, visit Hyve.
Insights related to Press releases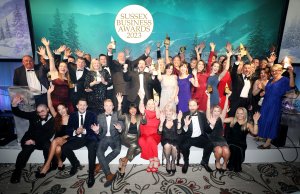 Brighton, December 7th, 2023 – Hyve Managed Hosting, a privately owned, fully managed global cloud hosting provider, was awarded the 'Business Growth' and 'International…
Read our insight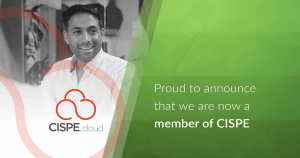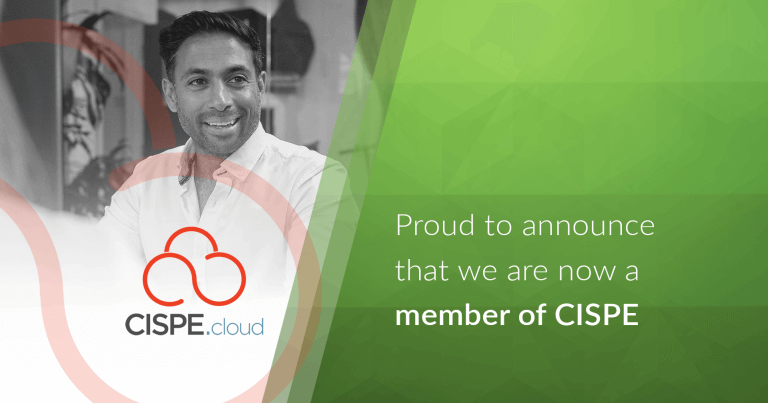 Hyve Managed Hosting has today announced it is the first UK-based company to become a member of CISPE – the association representing the interests…
Read our insight