Can the cloud lead the way on tackling climate change?
With increased emphasis on climate change, this article explores the role of the cloud and our digital habits in the fight against global warming.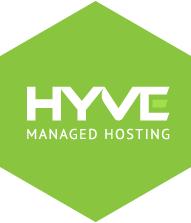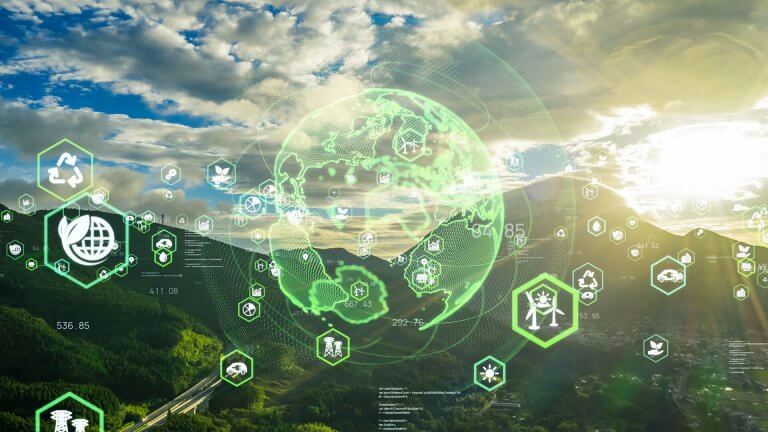 ---
Widely regarded as one of the most important policy issues in today's political, financial and social sphere, climate change is slowly changing the way we live and operate in our day-to-day lives.
It is safe to say climate change is not a new issue. However, it's prominence has significantly increased over the past decade, with countries and businesses investing millions of pounds in implementing policies in an attempt to reduce their carbon footprint. While climate change is widely accepted as a global issue, with recognition from the majority of countries around the world, there is a clear disparity in the way different industries address the issue.
Due to the vast nature of the conversation around climate change, it is near impossible to cover everything in a single article. However, what we can do is explore what the cloud computing, data centre and wider IT service industry are doing to aid the fight against this global issue.
Environmental impact
When we think of climate change, we often head straight to what we believe to be the core issue – power generation and the role of fossil fuels – whilst the impact of activities we take for granted, like browsing social media, streaming videos and day to day internet usage go somewhat unnoticed.
According to a report, data centre's that store the critical servers to allow us to access the cloud are using an estimated 200 terawatt-hours of power each year, which is more than the annual consumption of some small countries combined, orr 0.3% of the overall carbon emissions, while the ICT ecosystem as a whole accounts for more than 2% of global emissions. This number is expected to only grow as digital transformation continues to dominate the world of business.
What is being done?
While emissions are set to increase across the industry, it's not all doom and gloom, but equally, it is no walk in the park. Time is of the essence to ensure we do not encounter any more irreversible changes that may be round the corner. So what is being done to combat climate change?
EU: 2030 Climate and Energy Framework
The European Union has long been the global front runner in implementing policies and incentives to reduce the level of carbon emissions, and this is set to continue with the 2030 Climate and Energy Framework.
As part of the European Green Deal, the EU commission is set to raise the 2030 greenhouse gas emission reduction target, to at least 55%, compared to levels in 1990. The new optimized plan looks at increasing energy efficiency and renewable energy usage across key industries including the technology sector.
Key targets for this include:
At least 40% cuts in greenhouse gas emissions (from 1990 levels)

At least 32% share for renewable energy

At least 32.5% improvement in energy efficiency
Climate Neutral Data Centre Pact
One of the core policies shaping the future of cloud solutions and data centre operations is the Climate Neutral Data Centre Pact.
Created in response to the EU's increased commitment to carbon emission reductions, 30 operators and 17 associations (so far), including AWS, Google and Equinix, as well as many smaller providers, have signed up to become climate neutral by 2030. While many will argue this will only cause a kink in the armor of combating climate change, the Carbon Neutral Data Centre Pact holds greater importance than commentators or journalists may acknowledge, especially as our future looks to be increasingly dependent on the internet, our phones and new IoT devices. So what does the Climate Neutral Data Centre Pact look to achieve? 
Under the pact, all signatories must be: 
75% renewable or carbon-free energy by 2025 

100% carbon-free by 2030 

Operators have agreed that by the start of 2025, all new data centre's in cool/moderate climates will meet an annual power usage effectiveness standard target of 1.3 (if operating at full capacity). In contrast, facilities in warm climates will only have to meet a PUE of 1.4, due to the energy needed to cool the facility. Existing data centres will have until 2030 to meet these targets. 
Through signing up to the Climate Neutral Data Centre Pact, operators, marketing and PR teams cannot simply state they are 'climate neutral' – they are required to meet the complex and wide-reaching set of commitments across the board, with reducing emissions only encompassing a small part. You can find out more about the Climate Neutral Data Centre Pact here. 
What does the future hold? 
While the Climate Neutral Data Centre Pact is a single agreement for data centre operators and cloud providers, it is important to note that it does not stand alone in the wilderness; it is part of a wider commitment and conversation to turn the digital sector 'green'. Other initiatives include Europe Fit for the Digital Age, which consists of a more ambitious set of targets for the digital sector, while making it part of the move to enable the rest of the European economy to be carbon neutral. 
Although the pact is a big step forward for Europe and its wider climate targets, there are questions about whether the rest of the world will follow suit and how this will sit within wider climate initiatives. Naturally, we will see disparity in commitments across the globe as different economic blocs or countries face the issue in line with their needs. However, with the creation of Asian green data centre programs and the USA's renewed commitment to the Paris Climate Agreement, there is positive change to be seen.
Although there are a large number of measures in place to pave the way for a greener future, there is naturally still a long way to go to encompass a drastically growing industry and the needs of its users.