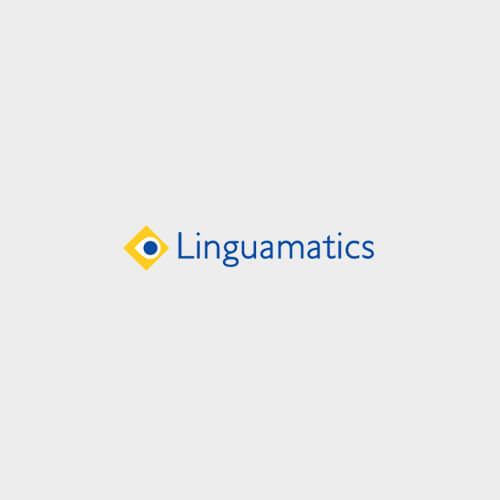 Background
Linguamatics is a natural language processing (NLP) text mining company. Their software is used to scan items such as journal articles and electronic health records, particularly within science and healthcare sectors. Founded in 2001, Linguamatics have become known worldwide for helping to design and improve therapies for disease and patient care in medical organisations.
Challenge
Linguamatics' software runs as both an on-premise and software-as-a-service solution.  Due to the compute and storage requirements of its technology, they needed to host the SaaS solution in a separate location.
Linguamatics wanted to use custom hardware and colocate, rather than use a fully cloud-based approach. They needed a top end data centre that was close to HQ in Cambridge, as well as a colocation partner that could provide great connectivity, uptime, and easy communication.
Solution
After evaluating a number of colocation providers, Hyve was the obvious choice.
"We did an extensive review of the market to make an informed decision about where best to host our services, and Hyve undoubtedly came out on top," explained Roger Hale, Chief Operating Officer at Linguamatics. "By offering one of the world's best-connected and most secure data centres, it was an obvious choice to run our systems from Global Switch 2, and Hyve were able to on-board us effortlessly."
Due to the specialised nature of the company's architecture, it made sense for Hyve to provide the hardware to support Linguamatics services while they manage and run their own systems.
"Our backend is fairly non-standard, and therefore we are prefer to operate our own IT. Hyve had the technical expertise and flexibility to allow us to do that, all while benefitting from their great price and quality of service."
Benefits
Linguamatics are now free to run their business and IT infrastructure in the way that suits them without worrying about availability. "We had experienced downtime with a previous vendor, and since working with Hyve from 2015 we haven't had to ring the support team once. It's great to know that their team are always there if we need them, but that they don't intrude with our business unnecessarily," commented Hale.
"There is much to be said for a seamless technology service that just works, and works well. Hyve are a great example of a modern tech service provider that understand exactly what their client needs, and then delivers."