What is Private Cloud?
Private cloud is one of many cloud computing options available to businesses. But what exactly is private cloud and how does it differ from its public and hybrid counterparts?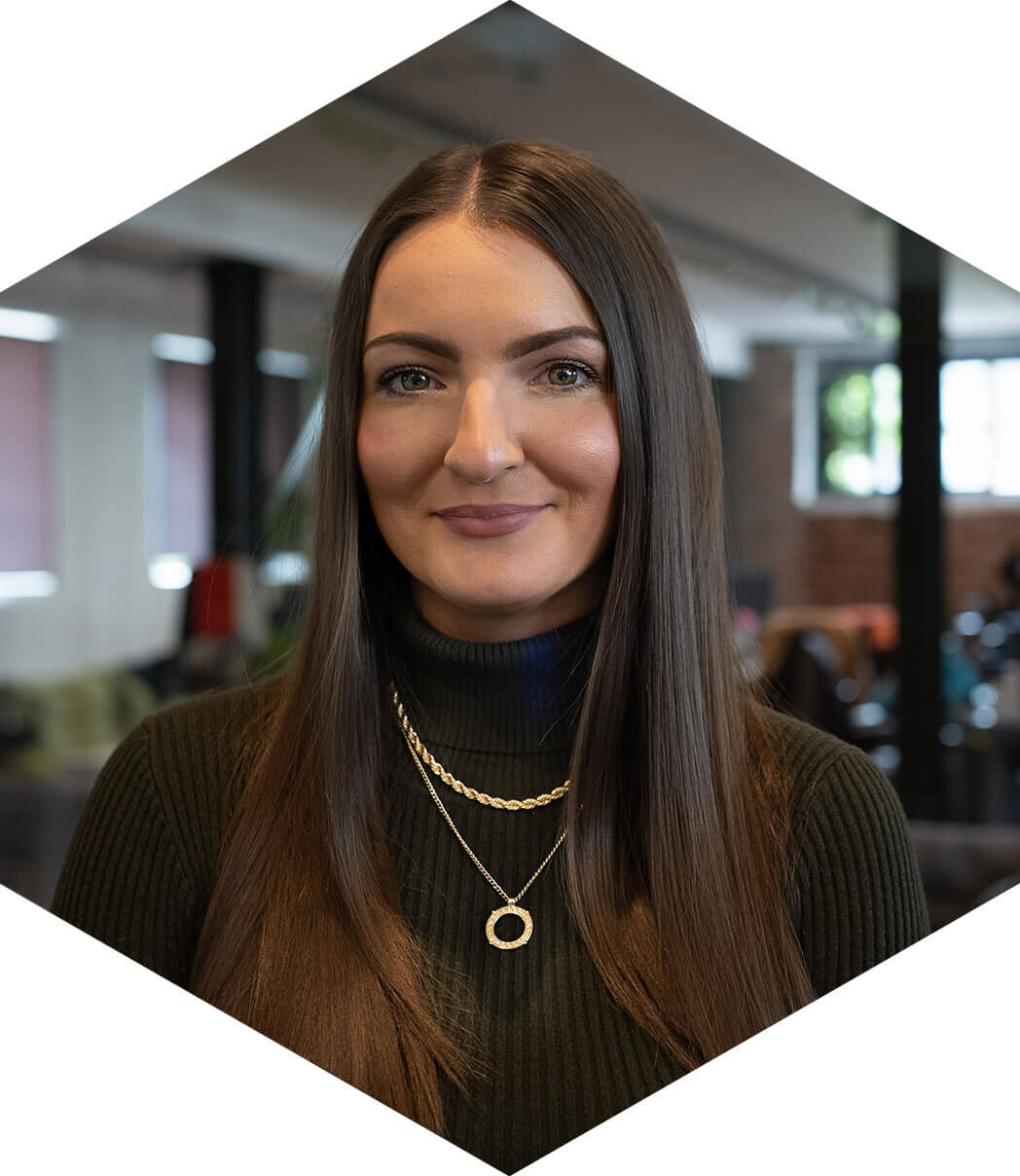 What is private cloud? 
Private cloud refers to a type of cloud computing solution, where the hardware is solely dedicated to the needs of a single business or organisation. Similar in its advantages to public cloud, private cloud delivers benefits such as scalability and flexibility, but with added security and control through a singular architecture. 
How does private cloud work?

A private cloud model is, by design, solely dedicated to a single organisation, meaning that it does not share resources with other businesses or organisations. Rolled out in a number of different ways, the private cloud can be tailored to meet the primary needs of the specific resources or infrastructure of the businesses. 
What are the characteristics of private cloud?
Private cloud is one of the three most common forms of cloud deployments – public, private and hybrid. While all three forms of cloud models share some common elements, private cloud differs substantially on some key characteristics. So what are they? 
Single-tenant architecture

Dedicated hardware 

Direct control of your underlying infrastructure 
Types of private cloud

It is important to note there is no universal type of private cloud that is applied across businesses. Naturally, as needs vary across industries private cloud takes shape in several forms:
Virtual
A virtual private cloud is a sealed-off environment 'within' a public cloud that allows a business to undertake work on a tool, platform, or workload in isolation from other users of the public cloud platform. You may be questioning why is this a form of private cloud? Even though the basis of the platform is shared, the walled-off environment ensures that a user's resources are private.
Managed 
A managed private cloud is relatively self-explanatory. A managed private cloud is a cloud environment in which the cloud hosting provider manages every aspect of a cloud system on behalf of a business or organisation. This could include, deploying additional services, scaling to meet growing needs and general day-to-day maintenance.
Hosted
In similar nature to a managed private cloud, a hosted private cloud is relatively simple. A hosted private cloud is a model of cloud computing where the servers are solely dedicated to a business or organisation. The cloud service provider will configure and maintain the network and will undertake any relevant maintenance when needed.
What are the benefits of private cloud?

Due to the personalised nature of private cloud solutions, they provide users with a unique set of benefits. 
Scalability and performance
Compared to its public and hybrid cloud counterparts, private cloud solutions offer businesses a great opportunity to scale up or down to meet their needs at that current time. This ensures that the business has an environment to always have the resources at their disposal when needed. Private cloud solutions provide businesses with the confidence that as their business grows or demand grows, they can operate at optimal efficiency.
Security
For businesses or organisations who are conscious of their security due to the nature of their data or workflow, a private cloud environment is a more secure environment than a public or hybrid cloud environment. As private clouds are designed and built to the needs of the specific user, they allow for more control over the security of their environment. This is often aided through the managed nature of private clouds, so a business can be confident their cloud environment is up to date with the latest security updates and patching.
Configuration
As private cloud setups are achieved using dedicated hardware, a dedicated setup allows the user to benefit from a tailored setup that specifically meets the needs of the user. With a dedicated private cloud environment, there is no 'hard limit' to your cloud, so the hardware can cope with the continued scaling.
Who is private cloud suited to?

Businesses will usually adopt a private cloud when they require high levels of security. For example, a private cloud would be well suited to industries such as finance or government, with complex computing needs that require direct control over their environments, typically to meet security or regulatory compliance requirements. 
With private cloud, you have complete control over your data and applications. Hyve's private cloud keeps sensitive information locked down, ensuring that your data is secure. You get full control of every aspect of your infrastructure, and we're here to help if needed. 
Learn more about private cloud
Are you looking to move your business to private cloud? Get in touch with our friendly sales team today on 0800 612 2524 or email us at sales@hyve.com.
Insights related to Blog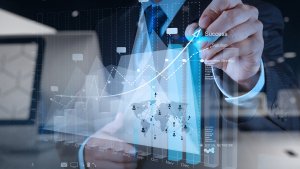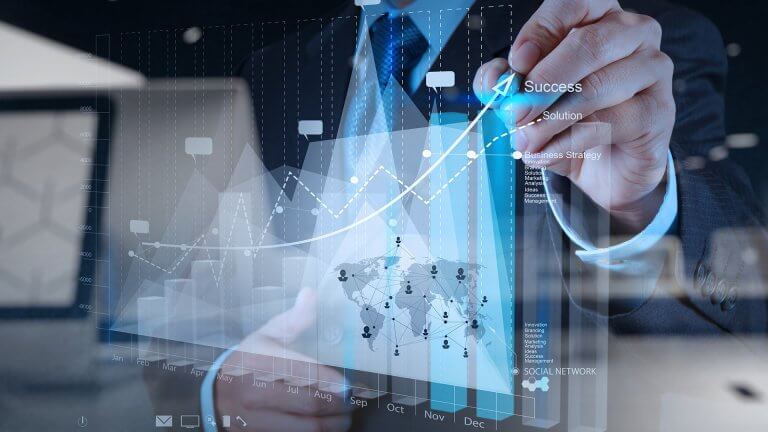 In today's digital world, choosing the right technology stack holds enough weight to make or break a business. 
Read our insight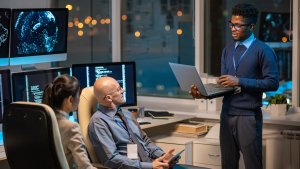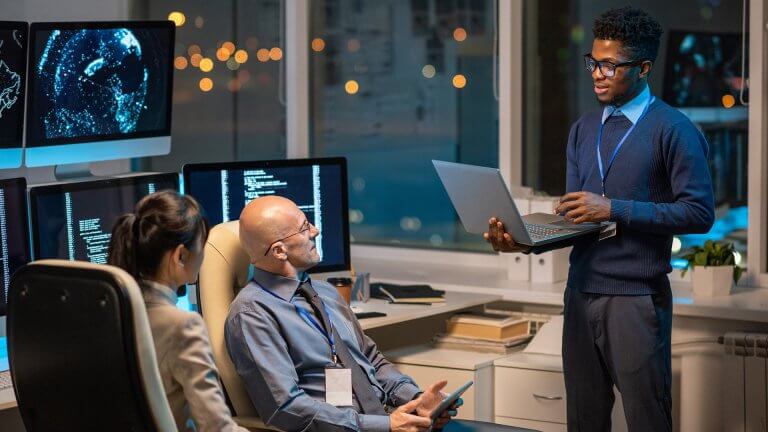 This year's Cybersecurity Awareness Month theme is titled "see yourself in cyber" and revolves around adding the human element to cybersecurity. But should this…
Read our insight