How does Hyve's Enterprise Cloud differ from other Public Clouds?
Public Cloud hosting is the most recognisable model of cloud hosting, but some critics still have doubts about the reliability and security of this cloud model. How does Hyve's Enterprise Cloud differ from the competition?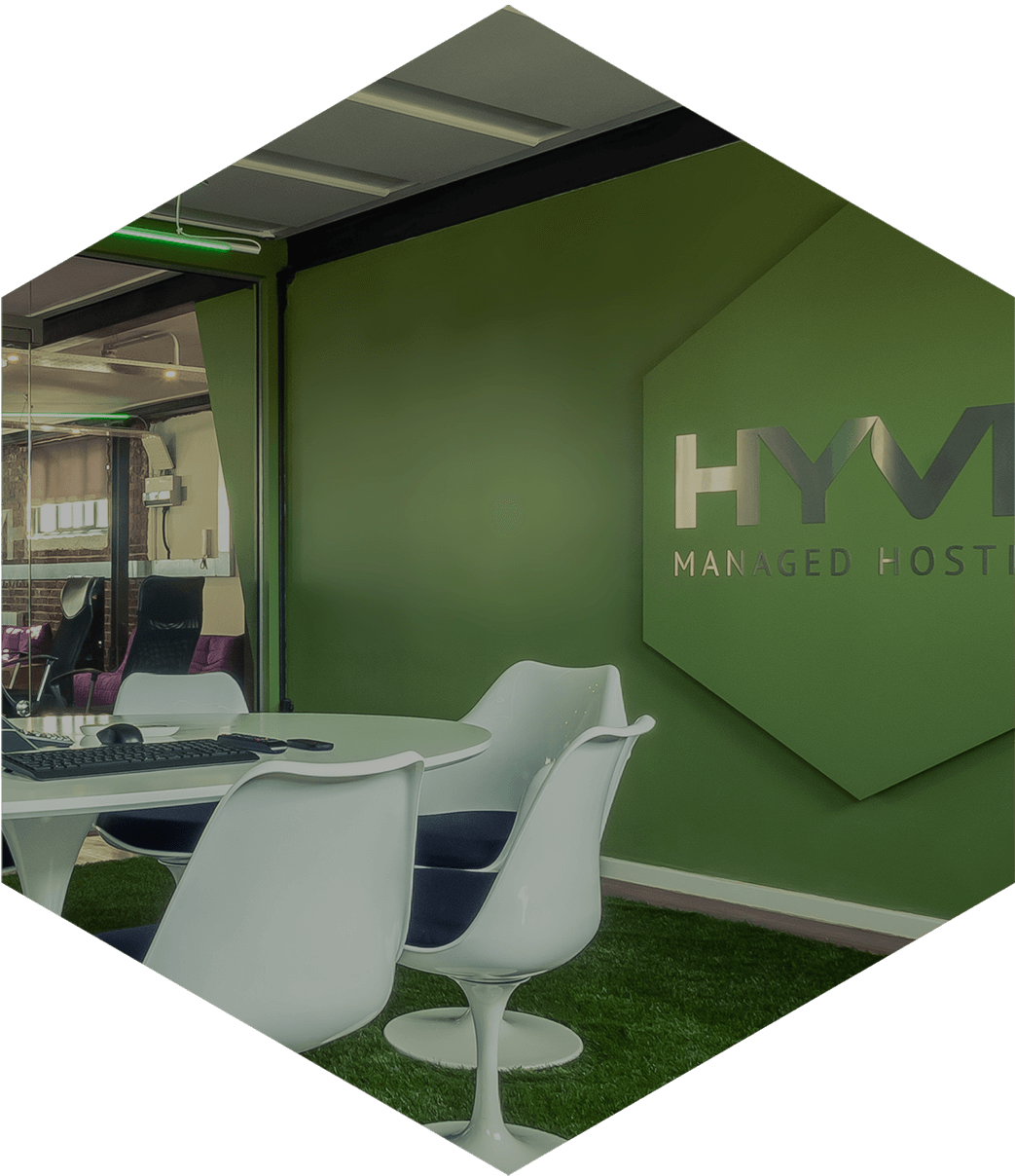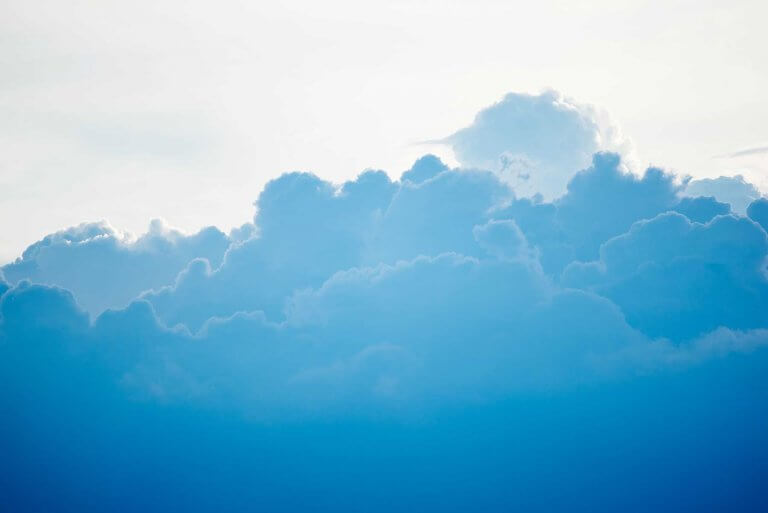 ---
What is Public Cloud?
Public Cloud is a cloud computing model that provides shared physical servers for multiple tenants, or customers. With Public Cloud all the hardware, storage and network devices are owned and managed by a hosting provider and shared with other companies.
The pros and cons
Public Cloud is a popular choice for many businesses, as it is known for being easy to set up, use and access. It is the ideal cloud model for small and medium businesses, as any changes in activity level can be scaled, handled easily, and the resources upgraded. This is why many Public Cloud offerings are so cost-effective, as you pay as you go and users only pay for the resources used.
However, as Public Cloud uses a shared infrastructure running on a public network, there are some concerns around security. Public Cloud is ideal for businesses looking to operate a basic cloud set up without needing to lock down critical data or systems.
Public Cloud uses shared hardware, so your server shares the same hardware, storage, and network as other tenants in the cloud. There can be performance issues due to using a shared environment, such as downtime or outages if the cloud isn't fully redundant.
Customer support is also an issue that some users face. If the hosting provider is not based in the UK, getting sufficient support could be an issue if you're not in the same time zone. With some of the bigger Public Cloud providers, you have to pay additional costs to receive support for their platform.
Public Cloud examples 
The Public Cloud market is dominated by three main providers: Microsoft Azure, AWS and Google Cloud. Whilst these companies offer Public Cloud servers that are simple to spin up and add resources to, some of their technologies are not compatible with other systems, meaning that vendor lock-in occurs quite often.
"Public Cloud is a hugely popular cloud model, but what we find with AWS and Azure users is that they often can't manage the services properly. You need certified engineers that know the technology inside out to get the best from it." – Dean Luxton, Technical Systems Engineer at Hyve.
So, how is Hyve's Public Cloud different from the competition?
Not all Public Clouds are created equal
The main difference between Hyve's Public Cloud and the competition is that our cloud isn't 'public' in the traditional sense of the word. This is why we call our Public Cloud an Enterprise Cloud. 
Hyve's Enterprise Cloud is still a multi-tenanted cloud platform, which means you can enjoy the cost savings and ease of scale provided by Public Cloud suppliers, but with added security and monitoring.  The monitoring runs 24/7 so that if there are any unused resources, our extra mile support team can advise you on the best course of action.
Hyve's Enterprise Cloud is also fully managed up to the application level. This means any problems will be taken care of for you – usually before you even notice that there is a problem. 
Enterprise VMware
Hyve's Enterprise Cloud is 100% VMware based.  As VMware is the market leader in server virtualisation software, it means that you're not locked into using specific software that is difficult to migrate.
High availability
Hyve's Enterprise Cloud has High Availability (HA) built in, meaning that we offer high availability on all virtual machines with a 99.999% SLA.
Our Enterprise Cloud is built on multiple HPE BladeSystems, with a 100GB network and HP 3PAR tiered storage arrays. This comes as standard, whereas with many of the other providers you would have to architect the platform in order to get the same level of uptime.
Outperforming other clouds
Hyve guarantees 100% network availability and peers with fourteen bandwidth providers to ensure that our network is always available. We invest heavily in the best cloud hardware, equipped with powerful resources that make cloud server outages virtually impossible.
Hyve's Enterprise Cloud also outperforms other platforms thanks to the speed of our hardware. Our clients need super-fast website performance, so we use fibre channel and SSD disk technology to provide this. We carried out independent speed tests using a third party benchmarking tool, and found that Hyve was faster than Azure and AWS  for disk, CPU and memory.
The cloud also uses HP3PAR to dynamically move 'hot blocks' between disk tiers. This means that your virtual machine has automatic access to the SSD drive tiers when they are required. Our support team monitor I/O activity at block level to ensure that applications are shared between the different storage levels, providing the industry's fastest storage without paying the premium.
Consistent billing model
With many Public Clouds such as AWS and Azure, you upload your credit card to your account and are billed at the end of the month for your usage. Whilst this billing model works for some users because it is so flexible, it can be difficult to monitor and costs can be unexpected if not properly monitored.
If your company spun up several servers and forgot about them, you would be billed for them, until the servers were cancelled. A lot of criticism around this type of billing model focuses on the fact that if a server was forgotten about, you would still be charged for it. Public Clouds also bill customers for each read to disk and each write to disk, and these costs can spiral out of control. Hyve does not charge for all these extra features.
Hyve has a consistent billing model, in that you pay a monthly fee for agreed resources, and any additional CPU, RAM and disk space that is needed can be added on. Our support team and account managers would alert you of any spikes in traffic and need for extra resources so that there weren't any 'surprise' charges at the end of the month.
"Also, costs can spiral out of control if they aren't monitored properly. You could be over-using resources. Public Cloud is a great solution for your business, but only if you're getting top performance and the right support. This is why Hyve's Enterprise Cloud really stands out from the competition"
Extra Mile Support
As Hyve is a fully managed host, we provide varying levels of assistance that many other Public Cloud providers don't. A lot of Public Clouds charge a lot extra for full management or require a third party host to manage their Public Cloud for them.
With AWS and Azure in particular, planning, migration, and management of their platforms is something that often needs to be overseen by a managed host. Billing can spiral out of control and server resources need to be controlled, so that businesses aren't overspending.
Hyve have an Extra Mile support culture that aims to go that step further to assist our clients. Our support team become an extension of your business, meaning that users don't need to invest lots of money into an internal support team. We provide 24×7 UK based Technical Support.
Our support team deal with responses via our web-based ticket system, use our knowledge base articles, or speak directly to our support team.
We also offer migration support with free migration, set-up and configuration that is included with all of our cloud solutions.  Most other Public Cloud providers would charge for these services in particular, migration, if using the company's specific software.
Security
With our Enterprise Cloud we can offer much higher levels of security. Our extensive suite of security features is available to protect your company data, including DDoS Defence, WAF, firewalls, VLAN segregation, VPNs, SSL, IPS, IDS and much more.
This is something that many other Public Cloud hosting providers can't offer as standard, as they are running on a shared infrastructure. Hyve's offering benefits from our security infrastructure, whilst being agile and flexible like other Public Clouds.
Scalability
The ability to scale easily is one of the major benefits of Public Cloud. Hyve's Enterprise Cloud has powerful scaling options that allow you to grow your platform as business and traffic demands.
Hyve offer virtually limitless scalability – meaning that our servers would be able to cope with any sudden spikes in traffic that could cause website and application failure. We have worked with clients to scale their platforms effectively and scale them from single servers to multiple load-balanced web clusters.
Hyve can also upgrade CPU and memory on demand without needing to reboot the server. This means that there won't be any downtime that could disrupt your normal business function.
Why Hyve Enterprise Cloud
Hyve's Enterprise Cloud outperforms the competition. We offer various features as standard with our Enterprise Cloud such as High Availability, multi-layered security infrastructure and free migration services. These services would be charged at an additional cost with other providers.
If you would like to discuss Hyve's Enterprise Cloud offering, please get in touch with our sales team on 0800 612 2524, where we can tailor the perfect platform for your business.