Hyve's data centre destination guide: Part I
A rough guide to some of our data centre locations around the world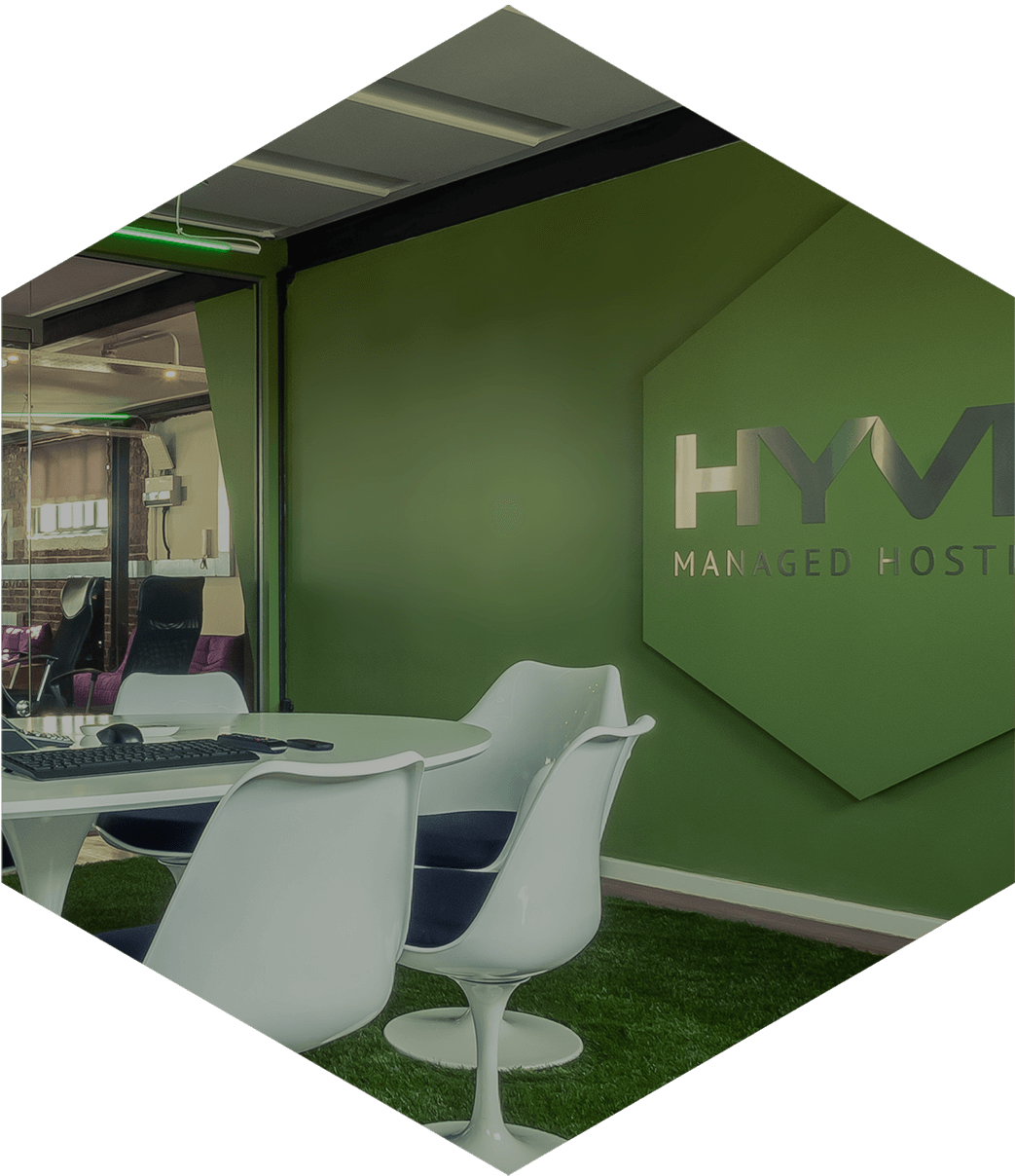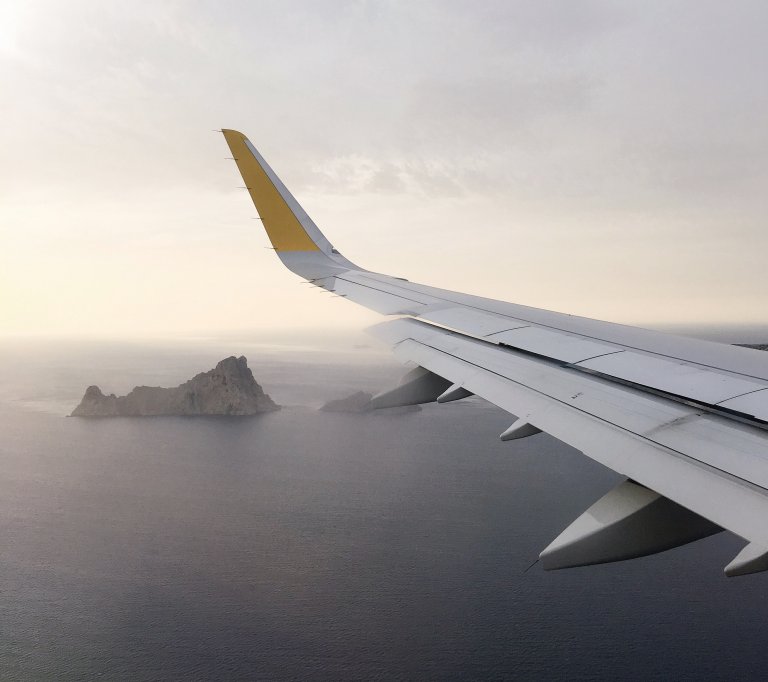 ---
2019 has been a year of global expansion for Hyve. We've recently deployed cloud services in several locations including New York, Geneva, Tokyo and Madrid. 
We provide 'ready to go' cloud services for customers in these locations, including managed enterprise cloud, private cloud and dedicated servers. We can also deploy cloud services in any data centre worldwide for customers who require larger platforms.
Having your data hosted as close to your user base as possible will improve connectivity, latency & user experience. Packed with tips from our team of experts, we can help you choose the best data centre location for your business.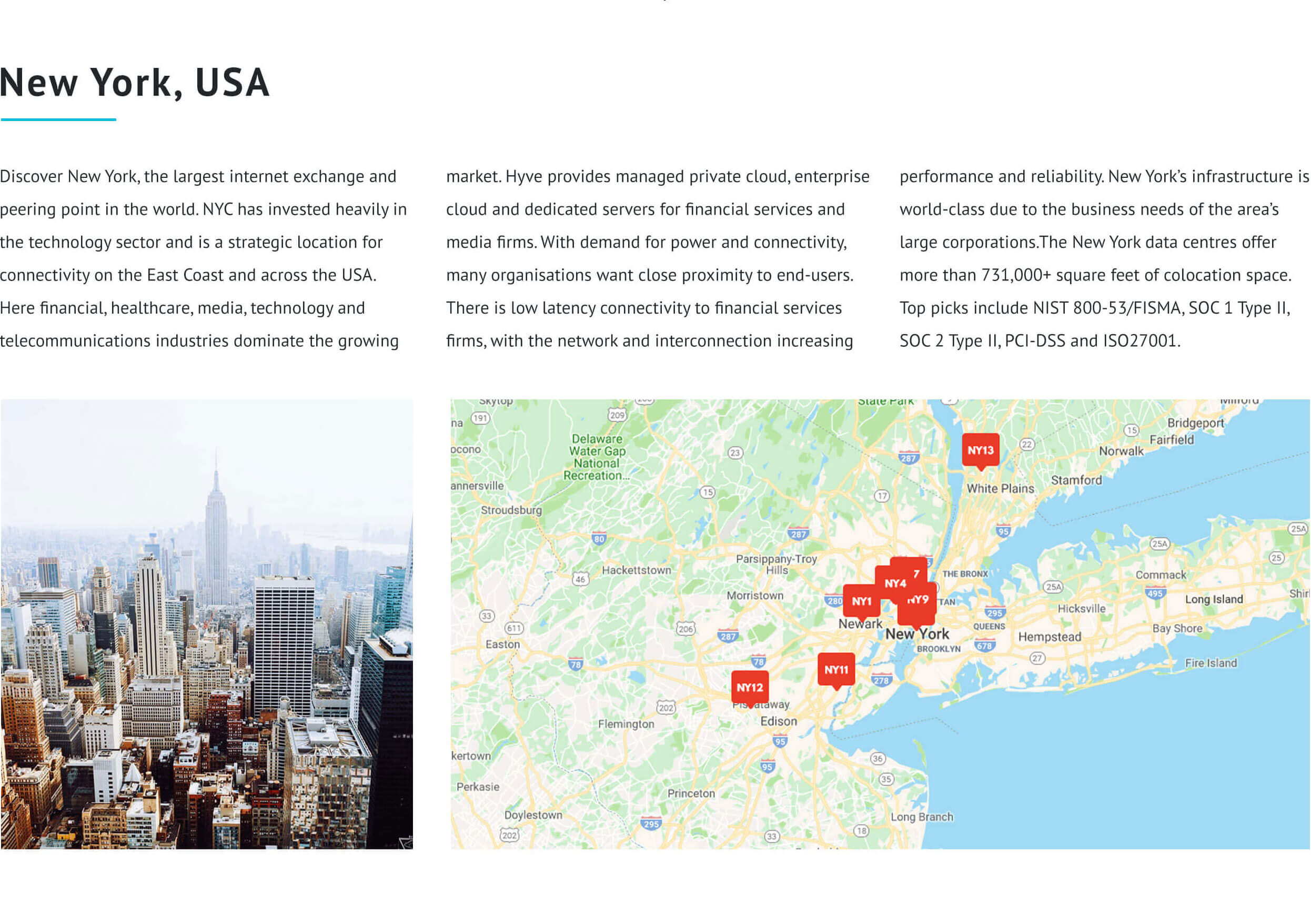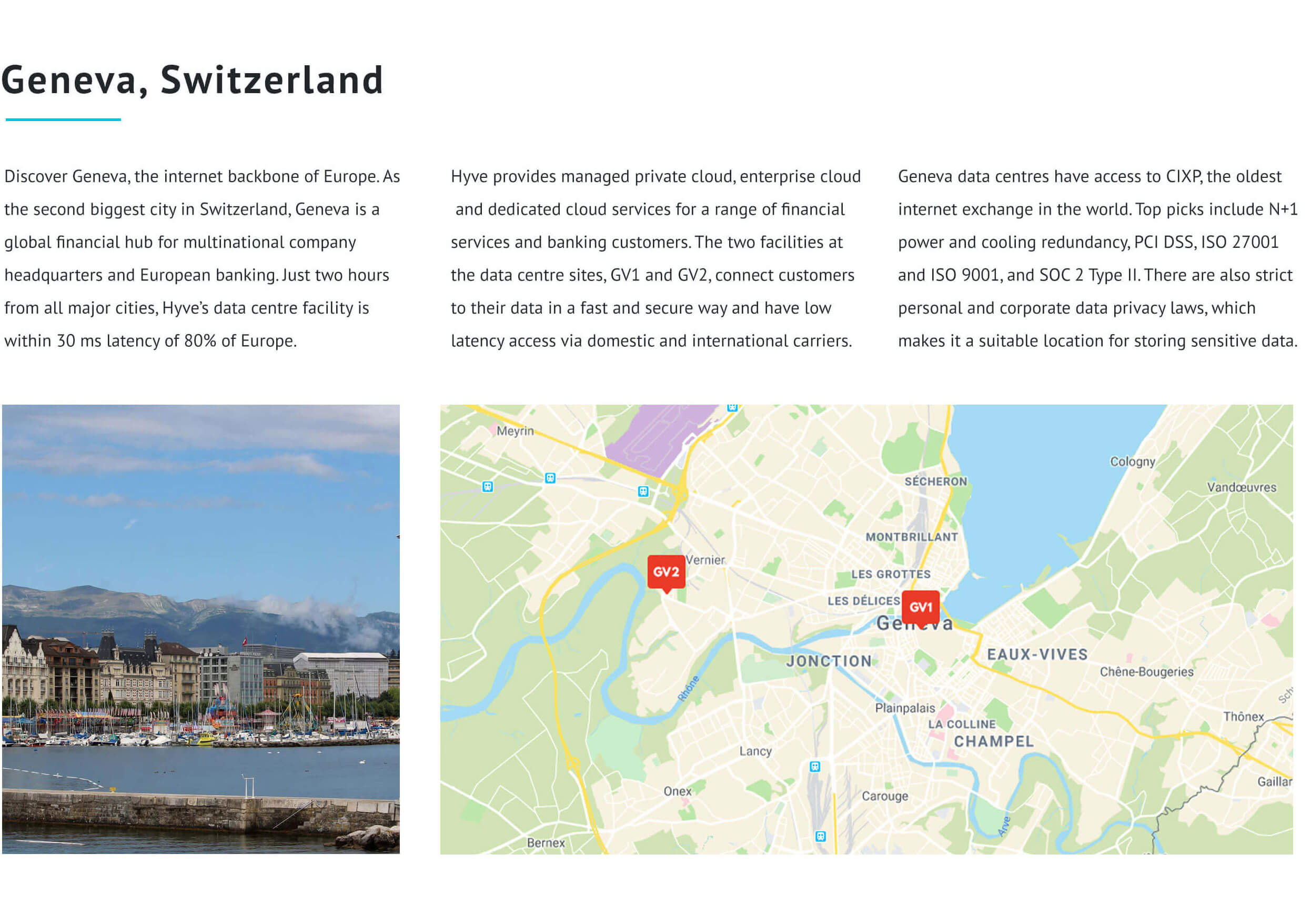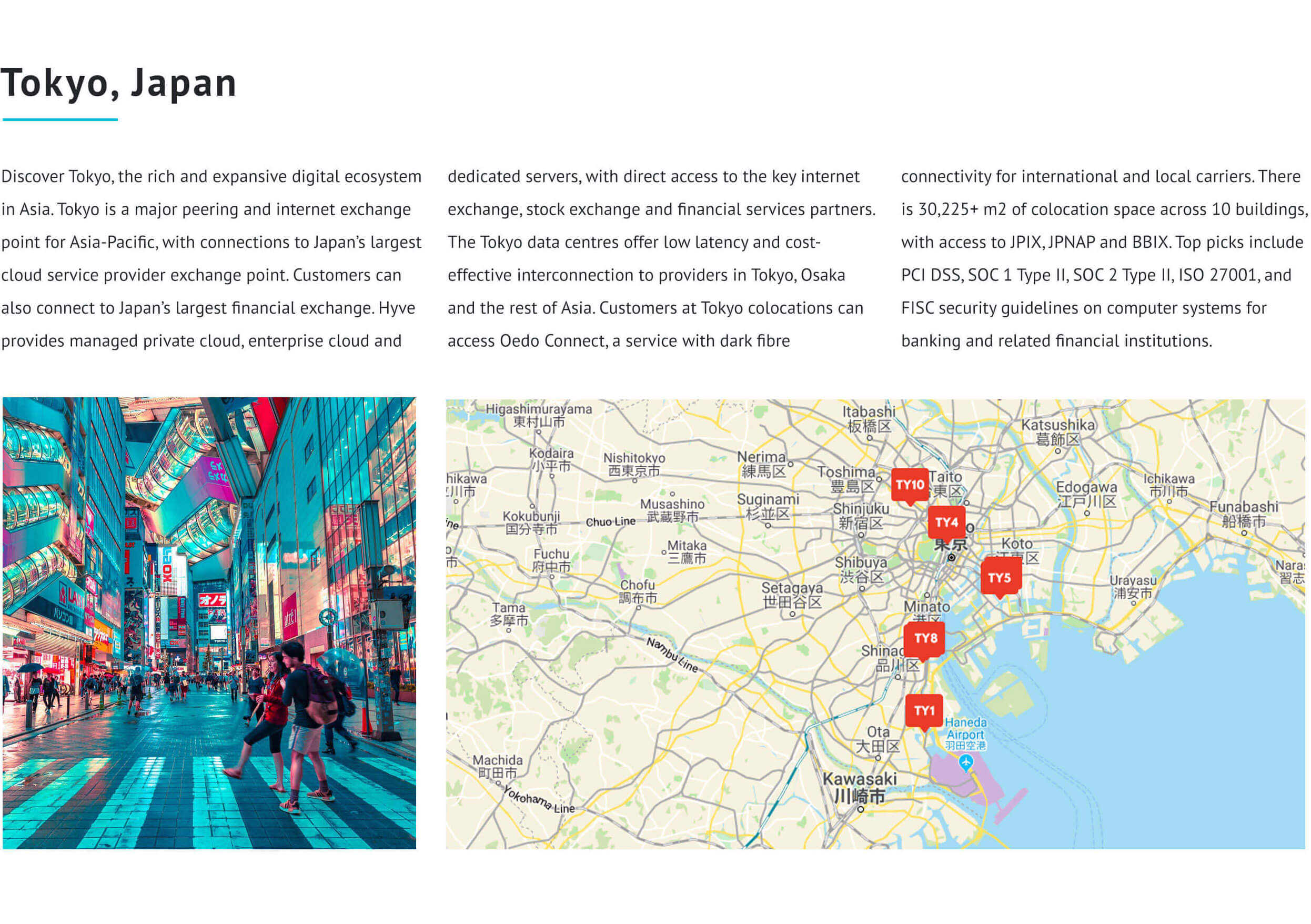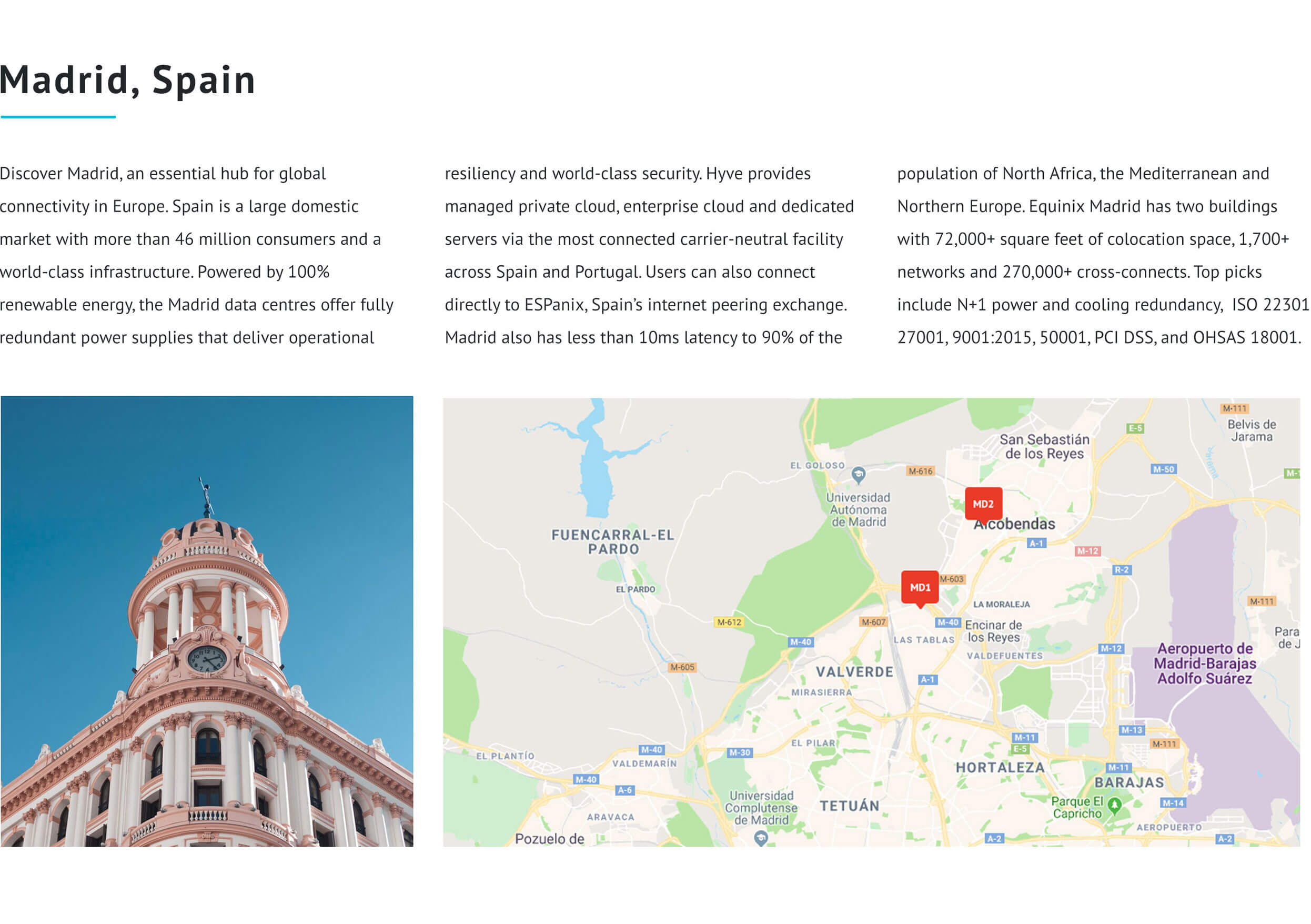 Get in touch with our sales team today on 0800 612 2524 to find out more about any of the destinations above or any of our global data centres.