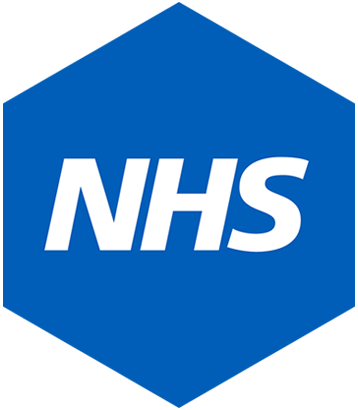 Background
Queen Victoria Hospital (QVH) is a specialist NHS hospital providing life-changing reconstructive surgery, burns care and rehabilitation services for people across the South of England.
It is a center of excellence, with an international reputation for pioneering advanced techniques and treatments. Whilst it's proud of his heritage, being known for its role in developing pioneering plastic surgery techniques for injured allied aircrew during World War II, it prides itself on continuing to rebuild lives.
Today, the hospital's clinical work extends to treating conditions of the hands, eyes, skin and teeth, offering expert therapies, a sleep disorder center and a minor injuries unit. With 900 staff and 7,600 members across Sussex, Kent and Surrey, everything QVH does is informed by its passion for providing the highest quality care, the best clinical outcomes and a safe and positive patient experience – confirmed by its 'outstanding' rating from the Care Quality Commission for patient care.
Challenge
The QVH website is a shop front for the hospital and an important way for the hospital to communicate with its external stakeholders. For example, it provides a range of information and resources for clinicians who might want to refer a patient, whilst for patients the site gives details about the hospital, treatments and consultants, as well as a wide range of downloadable information. As well as information about services, the website houses news and press releases about the hospital, formal documents such as board papers, and signposts on to the QVH Charity, for people who want to donate or fundraise for the hospital. Potential employees can learn about research and employment opportunities.
The site is regularly updated to keep it up to date with information such as the monthly friends and family survey completed by patients giving their views of the hospital. It's also a place for people to find out about the hospital's impressive history and heritage.
As such a vital resource, website reliability, availability and security are key factors that have determined QVH's choice of hosting partner. "As a core communication and information service, we made a specific decision to outsource our hosting to an expert third party," explained Nasir Rafiq, IT Manager at QVH. "We need reliability, performance, value for money and really strong service capabilities.  For the last 10 years, that partner has been Hyve Managed Hosting."
Solution
Hyve specialise in fully managed hosting services. Each client is assigned an account manager and a team of systems architects and highly trained engineers to tailor the best possible solution for their needs. Hyve build a relationship with each client over time, becoming an extension of its organisation.
Project deployment focuses on key technical milestones ranging from server build, migration and content delivery, to platform configuration, fine-tuning and launch. Hyve maintains and delivers 24/7 monitoring and support, backed up by ongoing performance tuning, giving every client the ability to scale Hyve's services according to their requirements.
With a small IT team based at the hospital, Rafiq relies on external suppliers to offer a high level of expertise such as website hosting.  "While my team and I are very experienced across a wide range of technologies, we are not hosting experts," he explained.  "Hyve have always delivered a solution based on a strong technology foundation, backed by the capability to guide and advise us as our needs develop.
As well as site hosting, which delivers strong levels of performance and uptime, Hyve also supports QVH's cyber security strategy, providing features such as a powerful DDoS scrubbing capability that can mitigate and defeat the kind of disruptive attacks targeted at public sector organisations.
Benefits
Working with Hyve, QVH is able to deliver an informative and valued website, which fulfils the communication requirements the hospital needs, while providing the value for money needed in the public sector.
"I enjoy working with the Hyve team," explains Rafiq. "They are able to deliver the services I need within budget, while adding a great deal of value to what has become a long-term partnership."
"The quality of support provided by Hyve has always been particularly impressive,' said Rafiq.  "I have dedicated account managers who I know and can call if I have questions or any problems.  Their responsiveness – even outside of normal working hours is of great benefit."
"Hyve's helpdesk system is very efficient," added Rafiq. "Front line contacts are technical experts and understand us as a customer and the technology we are using.  I deal with lots of technology suppliers from many different businesses and Hyve are consistently strong performers – they have a great 'can do' approach."